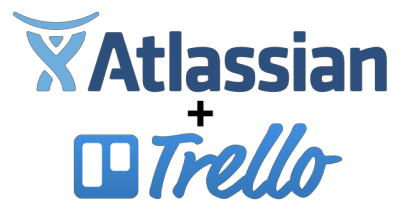 Trello visual project management application is being acquired by Atlassian software company for $425M. The acquisition will be finalized before March 2017. The transaction involves $360 million in cash, and the remainder will be in terms of stock shares and options. Jay Simons, the president of Atlassian reports that Trello is the 18th acquisition by the company and is also the largest. Currently, Trello has about 19 million users. If you are looking for a brilliant extension to Trello, we suggest trying out our own tool Bridge24 for Trello.
Atlassian – Building Software for Teams
When Atlassian started in 2002 in Sydney, Australia, it was aiming to use software to help teams work better together. At that time, most software companies were developing for personal productivity. Even today, they still believe that only a few companies are building software for teams. It has been their mission since day one to help unleash the potential in every team through their software. Their portfolio of products can help teams organize, discuss and complete their work. For example, the JIRA family of products has tools for agile teams, a simple service desk solution, and a project and process management system. They also have Confluence for document creation and collaboration, as well as the Marketplace store for plug-in developers.

Trello – From Sticky Notes to Real-time Collaboration
Trello is a spin-off company from Fog Creek Software. It was launched in 2011 in San Francisco from a TechCrunch Disrupt conference. At that time, the developers were noting a shift about the way people work. People are more connected and digital collaboration tools are allowing teams to work together anywhere, anytime. Also, people are looking mostly for business tools that are as fun and easy as the ones they use in their personal lives. Trello is a digital sticky note on a wall on the cloud, flexible and adaptable to all sorts of problems and people. Now, families use it as well as organizations like Google, the UK Government, United Nations and Red Cross. Interestingly, the company is still under 100 employees, all joining Atlassian soon.

How Trello Fits Into Atlassian
Atlassian is acquiring one of the fastest growing PM services having incredible momentum. Trello is an extremely popular, highly flexible, intuitive, easy to use and instantly familiar tool. Both companies target the market for non-developers, too. Trello is very popular with business teams such as those in finance, HR, legal, marketing and sales. In fact, 50 percent of its users work in non-technical functions. Therefore, it fills a gap between the structured workflows of JIRA tools and the free-form collaboration of Confluence. As such, Atlassian can now give teams more options to find the right tool for their type of work.
How Atlassian Helps Trello
Just like other Atlassian acquisitions, Trello will keep its service and brand alive, so users will not see any immediate change. Trello shares with Atlassian a philosophy of empowering teams, as well as the same target of 100M monthly active users. With this partnership, Trello can enhance the product even more with deep R&D investments. This will further improve the core experience of all users. It will continue to operate as a stand-alone service but also integrate with all available collaboration tools. Users can even look forward with JIRA, Confluence or HipChat Power-Ups.
Looking Ahead
Atlassian promises to continue developing Trello, to put more resources behind the product, help it scale, and accelerate development efforts. Users of both tools are likely to see many Power-Ups show up at the Marketplace plug-in store. Integrations between the products are also very possible in the near future. To learn more about this recent announcement and other Trello news, visit them on Facebook, Twitter, or Google+.