Basecamp project management software regularly updates their mobile apps so users can work wherever they want to go. Version 3.1 for iOS includes significant updates. Users with their iPhone and/or iPad are now readily notified and can work with greater ease with the following enhancements:
See what is coming up and due
Write comments with less distraction
Log in with 1Password
Open Google Docs in their own app
Easily find attachments.
Hence, managing projects, groups and client work with iOS devices has never been easier. If you need a great extension to Basecamp, we recommend you use our own tool Bridge24 for Basecamp
Basecamp 3 Today Widget
Basecamp 3 makes available for users the iOS Today widget for easier notification. They can add the widget to their Today screen. In effect, users are able to see upcoming events and to-dos that are due soon, even from the locked screen. No need to check the schedules every so often. Also, a few shortcuts from the most recent Ping and Campfire chats are visible in rows. Therefore, users can easily jump right into chats and to-dos right from the Today screen.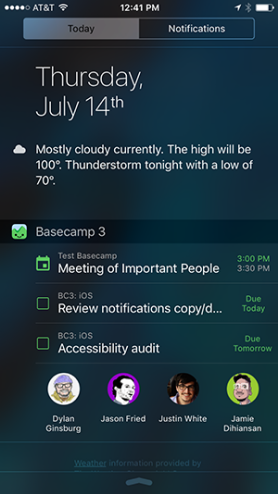 Full-screen Commenting
Writing or editing comments is now easier with version 3.1 for iOS. Users can experience a less cramped, full-screen space for posting discussion ideas. Editing comments to hash things out is also a better experience. There are fewer distractions. Moreover, it is quicker if they need to go back to read the previous discussion. They just need to tap the preview section shown at the top of the screen.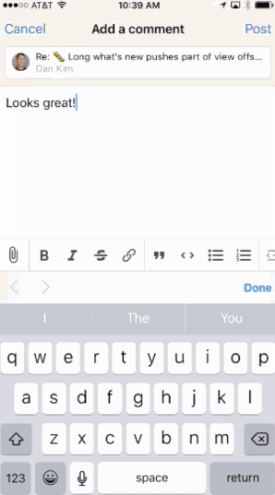 Log In with 1Password
1Password is an online service that remembers all of a user's passwords. The 1Password extension is now available for users to log in to their Basecamp in iOS. Accordingly, people use this service to store all their passwords. It helps them make sure that their passwords are not weak or duplicated. Also, it helps them save time when signing into accounts with just one click. This is now possible with Basecamp 3.1 for iOS. Logins should be easy while remaining secure.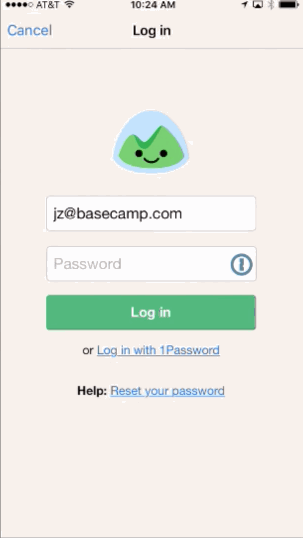 Working with Google Apps
In the past, opening Google Docs in iOS happens in Safari. The recent Basecamp update now opens Google Docs, Sheets and Slides into their own app if installed in the device. Native apps handle the files better and faster rather than opening files with Safari web browser. Thus, users experience a smooth integration between the project management tool and Google applications.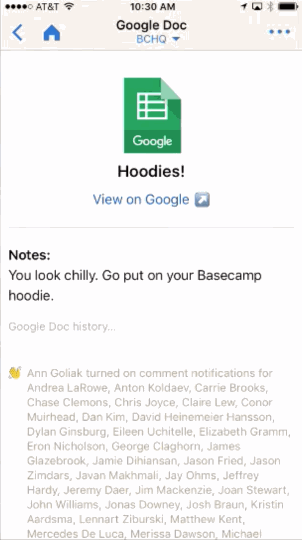 Easy Attachments
Version 3.1 now also provides iPhone and iPad users are quick way of selecting and attaching an image. An image copied to the clipboard can be easily attached using the paperclip icon. Apparently, the clipboard image is presented first in a row that shows the most recent photos. Indeed, it is a copy and paste shortcut for Basecamp.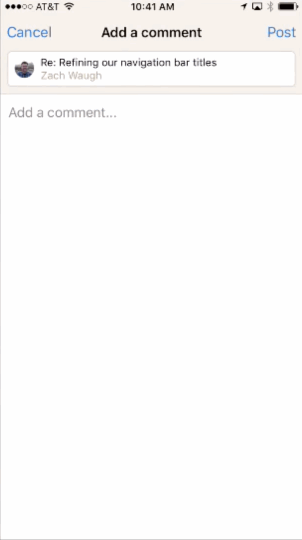 Keeping it Fast and Crash-free
Every update comes with bug fixes, polishes and small improvements. This is to make sure that users continue to use a stable, reliable and efficient app while doing project, group or client work successfully. If you want to know more or get the latest updates, visit Basecamp on Twitter, Facebook, Instagram or YouTube.