Overview Presentation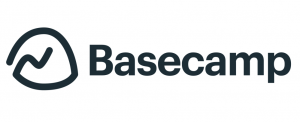 Basecamp is a web-based tool to manage projects, groups and client work. Basecamp 3 is the latest version and included a new, redesigned and improved features that help users to stay on top of all their work. It aims to keep people on the same page, organize and disseminate information, discuss ideas and make official decisions while keeping things in the application still simple and straightforward. It is being used by over 100,000 companies across the globe, by freelancers, small shops, mid-sized companies and large multinational organizations, providing a private, secure space online where people can work together and get projects done. If you need a great extension to Basecamp, we recommend you use our own tool Bridge24 for Basecamp
Features, Benefits, Product Strengths
Transparent Communication, Real-time Messaging – Basecamp has a unique mix of six tools that help users organize and discuss everything they need to get work done. The Message Board allows users to post important topics such as announcements, proposals, or ideas and directly comment in them, keeping the whole story in one thread that is easy to follow and reference for later. Users can embed images and files into the messages. The Campfire is a real-time group chat for asking quick questions or sharing information. The use of @mention can quickly get someone's attention. Pings are direct 1-to-1 instant messaging. Users can also centralize and manage all notifications from new comments, messages and chats. Notifications can even be managed to snooze for 3 hours or appear only on work days.
Task Management, Scheduling and Automatic Check-Ins – Basecamp has a To-do list tool that lets users organize and assign work to be done. Due dates and date ranges can be set. Users can add details or file attachments, see what has been assigned to them and sort by date. Tasks can be viewed in a list view or in a summary card view. In the Schedule tool, users can add deadlines, milestones, events with dates, time, or date ranges, and attach people to specific events. They can add individual events to their own personal calendars, and it works with Google calendar, iCal and Outlook. The Automatic Check-Ins allow users to ask or poll people about certain recurring questions or topics, so their answers are automatically collected.
Document Management, Reports, Search, Mobile Apps and more – Users can organize all their work-related documents and files into folders with drag-and-drop. The can also color files for labeling, put comments or edit to add new versions. It integrates with Google Docs, and keeps a history of changes. Users can generate reports to stay on top of what the team has been doing, see what is overdue and what is coming up soon. Users can also check on other people's load and what they have been doing recently. An activity stream also provides live updates of who is completing work, starting new discussions, putting new comments, and others. Every work item is searchable by keyword, by person, and by scope. Users can even build specific queries. Basecamp has mobile apps for Android phones and tablets, and iPhone and iPad with iOS9.

Pricing
Basecamp offers three pricing plans. The regular price is $29 per month, no matter how many users. Basecamp with Clients at $79 per month includes exclusive clientside features to separate communications that are internal and that with clients. Basecamp Enterprise starts at $3000 a year, with larger 2 Terabytes of storage compared to 100 GB with the other plans, a guaranteed uptime SLA, a personal account manager, and other perks.

Social Network Presence
Target Market
Basecamp is for companies of all sizes and industries that need a collaborative project environment. It is valuable for all kinds of teams, whether co-located or remotely distributed.
Supported Language
Interface is in English only. If you need to use it in French or Spanish, we suggest using our own tool Bridge24 for Basecamp
Some of their Clients
Clients include WWF, Sub-Zero Appliances, AIGA, NASA, Habitat for Humanity, Etsy, and Petco.

Testimonials
Paul Budnitz stated that the PM software helps his company communicate with the manufacturers and suppliers, keeping the project organized, and all the files organized. Basaecamp is unique because it is simple, so there is no clutter.
Wesley Kriz described Baecamp 3 as one of the most user-friendly programs he has ever encountered. He also liked the fast, reliable service, an affordable price, the upfront pricing system, intuitive design and other user-centric features.
Why Basecamp
Basecamp 3 is a simple and straightforward productivity tool that is centered on collaboration to help organize work, communicate clear messages, and get projects done. It does not have complex feature sets like Gantt charts, timesheets or financial tracking tools. However, it successfully serves the core and basic work requirements of most teams and businesses, and now in its 17th year, has remained profitable since year one, and counting.
Company Info
Basecamp is a privately held computer software and Internet services company with headquarters in Chicago, IL, USA. It was founded in 1999 by Jason Fried, Ernest Kim and Carlos Segura when it was known as 37signals. Jason is the CEO and the only co-founder with the company. In 2014, the company changed its name to Basecamp to reflect a focus on their most popular product. Ruby on Rails programming framework was invented by David Hanson, a partner at the company, and the Basecamp software was the first Rails app. The company remains 100 percent committed to making their software better everyday, and promises to support it until the 'end of the Internet.'