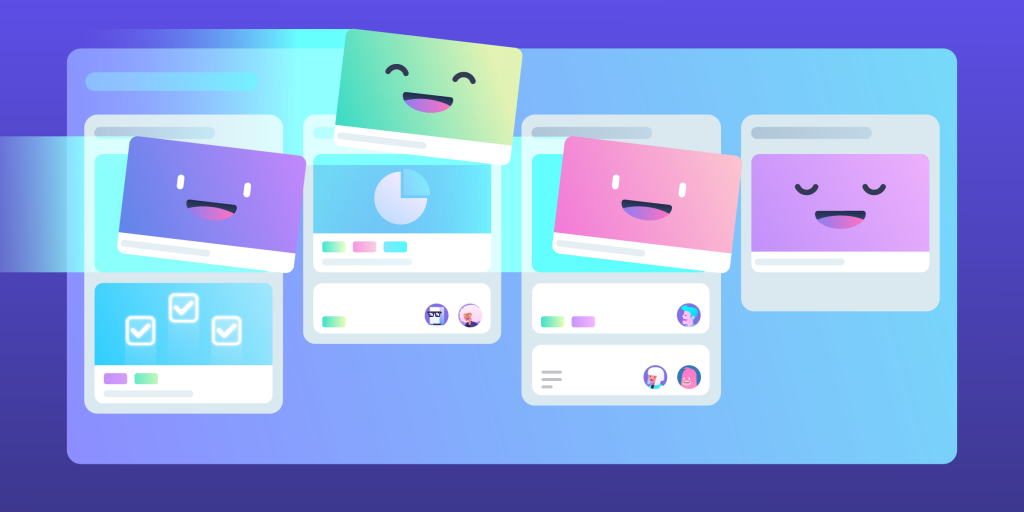 Companies are increasingly changing the way they manage their projects. The shift has been fast – more businesses are moving from spreadsheets and paperwork to organizing their work using more productive tools that encourage collaboration. After recognizing the benefits that project management software brings, organizations are now using such tools every day. In fact, studies show that 77% of high performing projects rely on project management to ensure productivity, efficiency, and easier team collaboration.
When scouting for the ideal PM software, businesses look for three main qualities – reliability, ease of use, and ease of integration. One tool that possesses these qualities is Trello. It's stable, has a simple interface, has no learning curve, and is flexible enough to take on any project. Millions of Trello users rely on it to organize projects, collaborate, track work progress, get work updates, share resources, and much more. Although an excellent tool, Trello isn't a complete solution. It lacks some features that are key to the success of a project. One of them is advanced exporting features, which are critical in any project management process.
Exporting Capabilities are Key to Project Execution
A project cannot bear the desired results without proper planning, collaboration, and execution. While Trello brings different minds together, sparks ideas, promotes transparency, and ensures everyone is focused on the same target, it lacks advanced exporting capabilities, which can limit project workflow and analyses. Reporting and exporting features are critical in ensuring efficient decision-making in any project. Thankfully, Trello easily integrates with other apps to enhance its capabilities. You have the option to bring an advanced exporting tool like Bridge24 for Trello.
What Exporting Feature is Available in Trello?
Trello's exporting feature is available in free and paid accounts, and all board members can use it. To access it, navigate to Board Menu > More > Print and Export. However, in the free version, you can only export your data in JSON format. If you have a business class account, you have the option to export in CSV format. The JSON format is quite technical, and not ideal for teams looking to quickly view and put the data to use. It's half human-readable, and it's meant to be interpreted and used by machines. Still, you can't import back a JSON file to create a Trello board. If you want to export your data in a readable format, you will need to look outside Trello.
Bridge24 Offers the Perfect Exporting Solution
As mentioned above, one tool that can be used to enhance Trello's exporting capabilities is Bridge24 for Trello. It's a web-based app that works seamlessly with Trello and other PM tools. It connects dynamically to Trello, allowing at the moment two-way sync. This means you can visualize and modify your data from either of the two apps, and the changes will reflect on both of them in real-time. Bridge24 is intuitive, and its exporting and importing processes are simple.
Once you connect your Bridge24 account to Trello, you will have advanced reporting and exporting capabilities at your disposal. These functionalities will give you a better experience using your PM software and help you become more productive. Instead of jumping between multiple tools to convert your exported JSON file into a readable format, Bridge24 allows you to export your Trello data in a readable and printable format with just a few button clicks.
Bridge24 for Trello Exporting Options
After connecting Bridge24 to Trello, you can export data across one or multiple boards. You can use its powerful filter to pick the boards, lists, and cards you want to include. The filter can find any data on your board, from the earliest to the most recent. If you want to organize the data you want to export, Bridge24 allows you to arrange it based on the project, user, custom field, or other criteria. You can even save and reuse these filters.
With Bridge24, you can export in different formats, including Excel, CSV, and PDF. No matter which spreadsheet program you love, this app will let you view your data from your favorite platform. Some of the information you can export from your board includes checklist items, comments, custom fields, attachment information, and URLs in Trello cards.
Wrapping Up
Bridge24 for Trello offers more than exporting. It can also create high-quality reports that can help you view your project from a different perspective. You can choose to visualize your data in an interactive power grid, calendar, or Board mode. Don't forget you can also export your data in any of these modes. To learn more about this app and check out new feature releases, go to the official Bridge24 site, or visit its Facebook, Twitter, or YouTube pages.