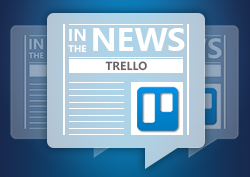 Trello is an awesome life organizing tool that makes collaboration fun and extremely easy. The tool boasts of more than 10M users at the moment and still counting. Its ease of use coupled with seamless mobile and web experience has won accolades from the likes of The New York Times, PayPal, Adobe and Google. This short post points out three amazing articles that explain how Trello can be used to create a content management process, running a scrum process using the tool and finally how the app has acted as a silver lining for Belgium's bereaved.
Developing content with Trello
Social Media Examiner is the largest social media marketing resource in the world that helps millions of businesses to use social media to reach out to prospects, increase awareness, drive traffic and generate sales. Last month, they featured an article on how to develop multiple contents simultaneously while working with your team.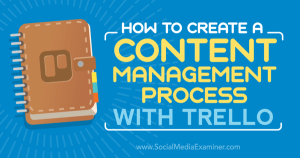 Whether you are a solopreneur or have a team that creates content for clients, it's imperative to have a proper system in place so that everything you publish is well-managed-right from creating the concept to its promotion. A wonderful feature about Trello is that it has lists and cards which can help you and other members in your team to keep track of the progress of the work. To summarize, this free tool offers a robust system for content management, whether you want an ordinary space to accumulate your ideas or a system which ensures that each and every article produced by you and your team caters to specific standards.
Contact the Author: Twitter | Kristi Hines
Read the original article from Social Media Examiner
Scrum With Trello
InfoQ is a platform that spreads knowledge and innovation in software development. They have a strong online community and routinely come up with powerful and unbiased content besides organizing practitioner-driven conferences. Floyd Marinescu, CEO of the company, has left no stone unturned in creating a technical site catering to technical people. Robin Warren, a contributor to InfoQ, recently wrote an interesting piece on running a Scrum process in Trello.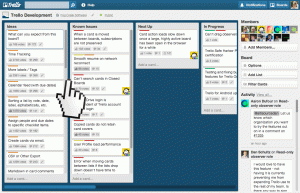 Trello can be the best free alternative for successful Agile task-tracking. It's adaptive, free and offers real-time collaboration. The article talks on every little detail you want to know on using Scrum with Trello. Some of the basics covered include setting up your board, using labels without going insane, using checklists to your full benefit and some great miscellaneous additions.
Contact the Author: Twitter | Robin Warren
Read the original article from InfoQ
Giving respite to Belgium's Bereaved
On the morning of 22 March, 2016, Brussels fell victim to terrorist bombings-one at Maalbeek metro station and two at Brussels airport. The government failed to release the list of victims even after three days following the attacks. Trello did a commendable job by enabling friends and family to keep a list of victims who remained unaccounted for. This story appeared on the popular news site npr.org.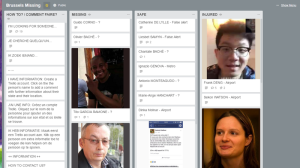 There is a page created on Trello by the name of Brussels Missing. It has three columns to keep track of the victims: injured, safe and missing. Each column has names, photographs and contact information. Members transfer the names from missing to safe or missing to injured ,as authorities release information.
Contact the Author: Twitter | Naomi Lachance
Read the original article from npr