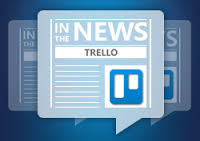 Trusted by millions of individuals all across the globe, Trello is a free, flexible, easy and visual way to organize anything including managing your projects. This news article shares three great uses of the app that make it more versatile. Christy, an expert freelance writer, lists 6 apps that she cannot live without, and  one of them is Trello. The second post is on integrating Trello with talkSpirit, which helps you to receive your desired notifications without any technical knowledge. The last article in this news series is a comparison between Trello and another exciting project management tool, LiquidPlanner.
How Trello Can Be Effectively Used By Freelancers
Christy O'Shoney is an established freelance writer who was criticized by many people in the earlier days of her career corroborating that it was not at all possible to make money online. However, she gave such things a deaf ear and with enough help from her friends and mentors, she took a conscious decision to stop listening to her critics. As a result, she became a renowned writer and has been featured in top publications like HelloGiggles, Salon, The Nectar Collective and Reductress to name a few. She also runs a popular blog called christyoshoney.com. In her recent blog post, Christy mentions 6 apps that she cannot live without and one of these includes Trello. She states that she spent the early days of her career jotting down ideas on the backs of receipts or gum wrappers until she stumbled upon Trello. Now she uses the app to organize everything from the design of her site, e-course to her editorial calendar and has also used it to build a vision board for 2016.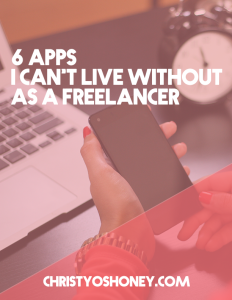 Contact the author: Twitter
Read the original article on ChristyOShoney
Integration of Trello with talkSpirit
talkSpirit is a collaborative platform that makes the task of information sharing and communicating really easy.  The app allows you to aggregate all the information you want in one place, send limitless messages either individually or in groups and share all your information, documents and ideas within private or open groups. The company's blog section recently posted an interesting article on integrating Trello with talkSpirit. Just head to your talkSpirit account and click on the Services page. Then, click on the Add button. The next step is to log in using your Trello account and select the board which you want to get notifications for when new cards come up. Doing this will immediately notify you of every change in a list, and of members who join or leave the card. These notifications will appear in the form of a comment linked to the original post.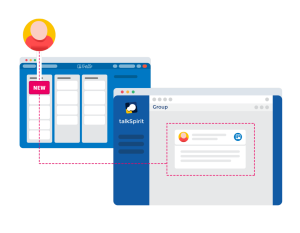 Contact the author: Twitter
Read the original article on talkSpirit (Twitter)
LiquidPlanner vs Trello
Toolbox is an online community for IT professionals with discussion groups, vendor research, blogs and professional networking for over 2 million people worldwide. It's a platform where you share your knowledge with others. PC Mag, a leading authority on technology, which publishes independent reviews of the latest services and products, posted an article on Toolbox recently that made an unbiased comparison between LiquidPlanner and Trello–two top collaborating apps. Both these platforms are popular, have rich features, and have an excellent reputation. PC Mag decided to compare them to find out which one comes out on top. To create this comparison, they took in a number of factors, including pricing and packages, getting started, managing projects and tracking progress, types of notifications besides mobile apps and integrations. Trello was given kudos for its free plan, ease of use, and flexibility.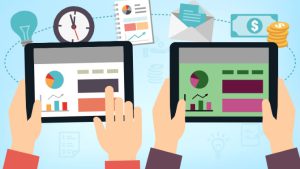 Contact the author: Twitter