After crossing the mark of 1.1 million users every single day and tripling sales to $10 million in recurring revenue annually, collaboration giant Trello is now getting contemplative about enterprise growth and big businesses while remaining a happy associate to Slack, a cloud-based team collaboration software co-founded by Serguei Mourachov. Trello is now following in the footsteps of Slack of transforming major businesses into loyal paying customers.
Micahel Pryor, CEO of Trello, loves to imagine the modern office as a unique rescue mission which is totally a new concept unheard of before. Slack is a fantastic online communication tool that enables co-workers to share ideas faster by eradicating internal chains of emails. Pryor labels Slack as "The Radio" and states that Trello is the GPS of a team
The actual software of Trello looks like a digital sticky note rather than a tool for bringing some respite to your team.  However, the heavy number of users indicates they offer much more than what you conceive on a single glance. Close to 14 million people have signed up with the software till date, with 150,000 new users registering every week. And Trello's making a lot of money from these users.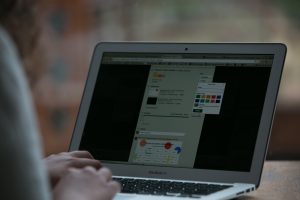 Pryor Targeting Big Businesses
After focusing on building a solid product for 4 years, Pryor is now targeting major business across the borders.  To achieve this next to impossible feat, Trello has to quickly adjust into a major business-friendly operation.
In the initial days, Trello did not have any plans to charge users until its first product which was sold in 2013. This was because the team at Trello-which is a product of Fog Creek software-was purely focused on the product that rolled out in 2011. As Pryor states, "We were focused on getting friction out of the way".
The Results
Trello introduced "Business Class" in April 2013 at a flat rate of $200 annually. They had an initial goal of acquiring 100 million users. With his team of 65 people who work remotely, Pryor started focusing on sales as well as creating an indefectible product.
They now boast of an international user base, with their annual revenue tripling from $2.8 million at the beginning of the fall. During the same phase, they amassed 75% of their current paying customers. Even though Trello is available only in English, 45% of their revenue and 75% of traffic come from non-US countries.
Objectives
Stella Garber, vice president of Trello, says that the ultimate objective of the company is to become a nervous center or command center for an organization.  She further adds that Trello does not want people to spend long hours using the tool and would be happy if users logged in only if they had a dire need to do so.
Trello says that they do not have any plan to raise capital right now and instead want to focus on some major opportunities with bigger budgets and permissions issues to be approved.