Trello project management application brings collaboration to new levels with the announcement of the Unito Power-Up. Users know that a Power-Up is a feature or integration that helps teams meet their unique business needs. Through Unito, teams can collaborate automatically even when using different tools. It solves the problem of different functional teams preferring to use one type of application over another. The Unito Power-Up can sync JIRA, GitHub, Asana and Wrike to Trello boards so that everyone can continue to keep track of moving work items. For a brilliant extension to Trello, we suggest trying out our own tool Bridge24 for Trello.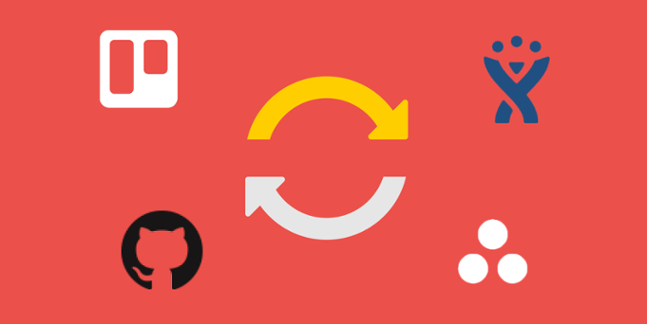 What Happens Between Trello and another App during Sync?
This Power-up provides all teams with a shared perspective even when using different applications. When syncing starts between Trello and another app, changes made from one app is reflected on the other app. This works both ways on either app. For example, when users add cards to Trello, corresponding tasks will be added to the apps that are synced using the Unito Power-Up. When they move cards across lists, it updates the other apps as well. Users can also use any of the synced apps to:
Edit titles and descriptions
Add or assign members to cards or tasks
Post comments and feedback, and
Add attachments to cards or tasks.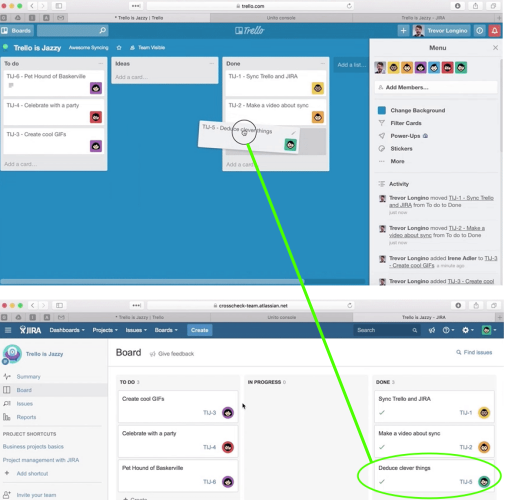 This means that a development team can manage code and launch new features using GitHub and JIRA. At the same time, business teams can coordinate projects and manage documents with Asana and Wrike. All tasks, work items and progress can be tracked in Trello as long as they are synced using Unito.
User Control through Unito
The Unito Power-Up enables users to control what apps they want to synchronize. One way is to use labels and filters. For instance, when users create a 'GitHub' or 'Asana' label in Trello, they can use that label on specific cards. Then, they can use the labels as filters and apply syncing to only those cards with such labels.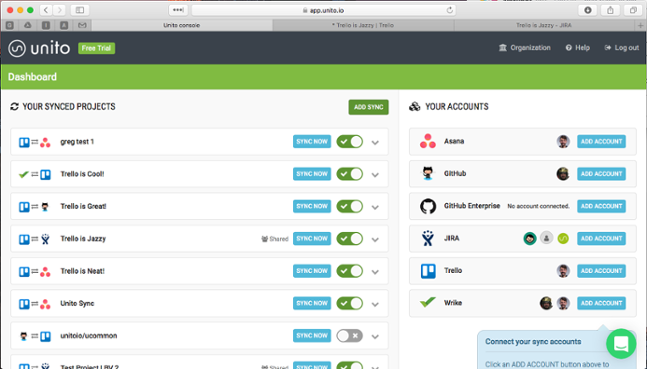 How to Add Syncs between Trello and other Apps
Users can follow simple steps to add apps that will sync in Trello. First, users have to log in, select the Power-Up for the app (ex. Asana) and enable it. Next, users should click the 'Sync with…' link in the upper right corner of the board. They should click the 'Setup sync' green button and then select which projects they would like to sync in Trello. They can further customize how the projects synchronize. When users complete this, their accounts will automatically sync whenever they create new tasks or cards in the project that a board connects to.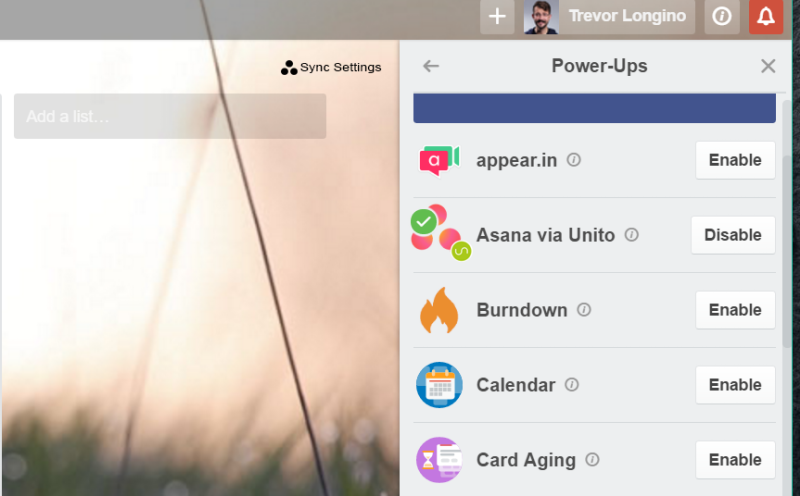 Ways to use Trello and Unito
Teams can use the Unito Power-Up in Trello in many ways while still using their respective apps. For example, teams can create a Company Overview board where they can see what different teams are doing. They can coordinate product launches and marketing strategies where Marketing teams use Trello and Development teams use JIRA or GitHub. Each team can share their accomplishments to their loyal customers on a Public Roadmap board. Teams can collaborate with external teams, partners and clients across apps. Moreover, they can visualize all their workflows using Trello. For more announcements on Power-Ups and other new features, check out Trello on Facebook, Google+ or Twitter.