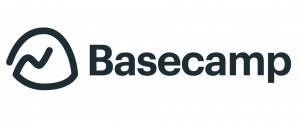 The use of project management software has never been more popular. Numerous teams and organizations have seen how convenient it is and how much more productive they can be. These online collaboration tools have not only helped teams become more productive but have also helped create high-quality outputs. Project management software has indeed automated many of the processes; thereby, allowing users to save their time, resources, and efforts. Among the most popular ones is Basecamp which was launched in 2004.
What is Basecamp?
Basecamp started out as a way to help its parent company, 37signals, with its overflowing work that consisted of too many large projects. It was created because the company found that using emails for project organization was not enough. As soon as they started using it with some of their clients, they found how much easier it was to manage their projects.
Basecamp works by letting users break their work into separate projects. Each of these contains everything related to the work, including the assignees, documents, discussions, dates, files, and others.
What makes Basecamp the ultimate software is its features which keep users from using numerous different tools for one project. Teams can make use of their different features without switching from one application to another. Here are some of its features.
Message boards. Message boards are where users can post announcements and pitch their ideas and work progress updates. Users can read and comment on these messages and also attach files or images that they need to share with the team.
To-do lists. This feature lets users create lists for all the tasks that they need to do, including the due dates of each task. Basecamp reminds users of any overdue tasks.
This feature lets users see their dated to-dos and events for every given project. Basecamp displays them to make sure that users are reminded of their tasks with just a glance. Users can also subscribe to Google Calendar/iCal/Outlook and add people who can notify them when anything is changed.
Docs and Files. Users can make use of the space provided in every project for files, documents, and images. Anyone on the project will have access to these files and know where to find them.
Real-time group chat (Campfire). Unlike the message boards, Campfire is real-time which means that users can ask questions and get quick answers. It is an informal way to communicate with the team and users may use the @mention function.
Check-in questions. Check-ins allows users to ask the team questions on a regular basis. The responses are all in one thread which makes it easy for users to see and read.
What is Basecamp for?
Basecamp can be used for team collaboration and for personal purposes. It was designed to make work a lot easier and for users to be able to track their progress. With its Schedule feature, no task goes unfinished because the app provides real-time updates on tasks that are due. Basecamp can also be used for assigning priorities by allowing users to break down their projects and assign to members. It can also be used for communication, allowing users to communicate with each other without having to use another app. This can be done through the message boards and Campfire which replace other instant-messaging tools.
Why use Basecamp as your project management software?
With everything that Basecamp can do, there is no doubt it should be the software of choice by all organizations. Here are some of the specific reasons for this conclusion.
Efficient communication. Basecamp affords its users the ease and convenience of having their communication tool right within their project management software. With just a few clicks, teams can share among themselves their ideas on the project, files, and documents. They get regular updates about their project through the check-in tool which also contains the replies in an easy-to-read thread.
Good pricing system. Basecamp is designed for both business and personal use which is why it is also offered in two pricing plans. Users can choose between the free plan and the paid plan which costs $99 per month. The free plan has a limitation on the number of users and projects, while the paid plan can be used by an unlimited number of projects and users. Additionally, subscribers to the paid plan can enjoy all features and 500 MB of storage. For those who are unsure of their choice yet, they can avail of the 30-day free trial.
On-off notification settings. Basecamp gives its users the freedom to set their notifications according to their preferences. If they don't want to be notified all the time, they can set it to only when they want to receive notifications. This can also be changed anytime.
Mobile capability. Users can take their business with them on Basecamp anywhere they want to go. Aside from being accessible on the desktop, it also has apps for Android and iOS gadgets.
Client access. Basecamp believes that clients should also be involved in the process of completing a project. This is why they also have access to Basecamp and their emails can be sent straight to the software. Clients and the team can share their to-dos seamlessly.
Open to integrations. Basecamp's capabilities can further be enhanced by third-party integrations like Bridge24. When connected, Basecamp's gaps in exporting and reporting are bridged, allowing users to fully make use of the app.
Customizable nature. Basecamp's settings can be tailored to allow task followers and assignees to receive an email when a task is updated. This is a convenient way to keep everyone on the same page regarding a task's progress. Moreover, assignees can simply check-off a task once it is completed. And since there is no limit to the number of tasks, users can create as many tasks as they want.
Conclusion
Basecamp has thousands of subscribers; all of them satisfied, happy, and more productive. Basecamp can also be used with Bridge24 which bridges the reporting and exporting gap of the software. So, when choosing the project management software for businesses, think Basecamp always.