Your Bridge24 account comes with lots of interesting and powerful features that you may not be aware of. Recently we updated the Calendar view with the unique ability to display different dates on the calendar (not just Due date). 
Calendar View
Many users make use of the Calendar view to get a quick glance at how their tasks are dispersed through time. Prior to the recent changes, only the due date was viewable. Now, select other dates and ranges to view, such as Created At and Last Updated At. This can provide valuable insight at a glance.
A use case may be to filter by User and see all tasks that have been "Last Updated" recently by that User. Or, if you have a ticketing project, you can use "Created At" date to view the spread of ticket creation throughout the month.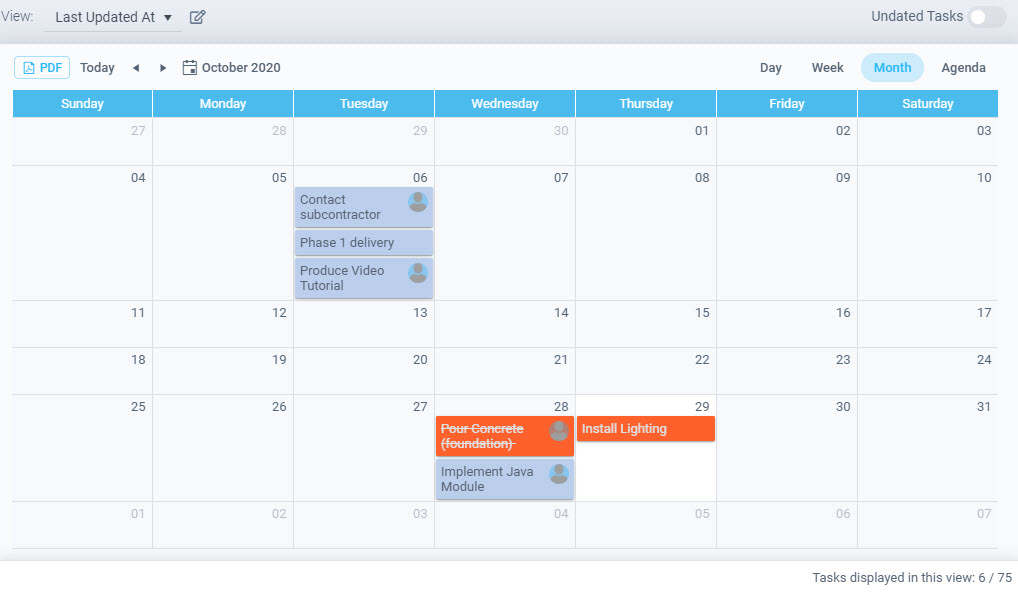 If you are a Trello user, Custom date fields can be used as well.
Edit Calendar View Settings
Set the dates to use as start and end dates or just a punctual single date. The items are then populated on the calendar.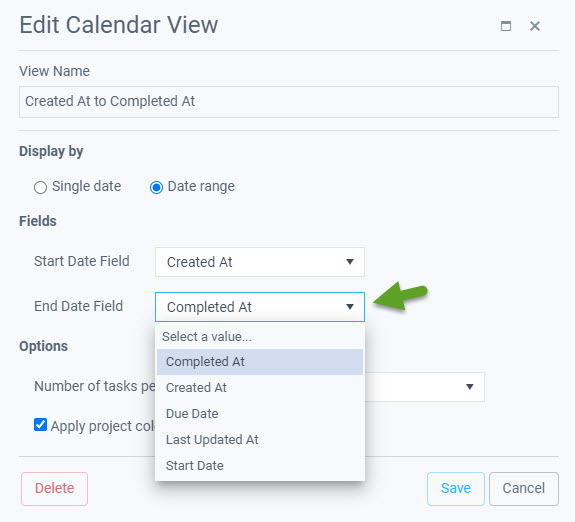 Calendar enhancements
For all Providers, an avatar of the assigned user is displayed, strikeout text for completed tasks is used, and an option to display a maximum number of items is available. For Asana, it is optional to provide the Project color to tasks.
Other notable enhancements that have become recently available
New calculated field: "Time to Complete"
Sorting in Reports using calculated field values
PDF export option from main Chart and Calendar views
Be sure to check out our Release Notes, to stay on top of our advancements.