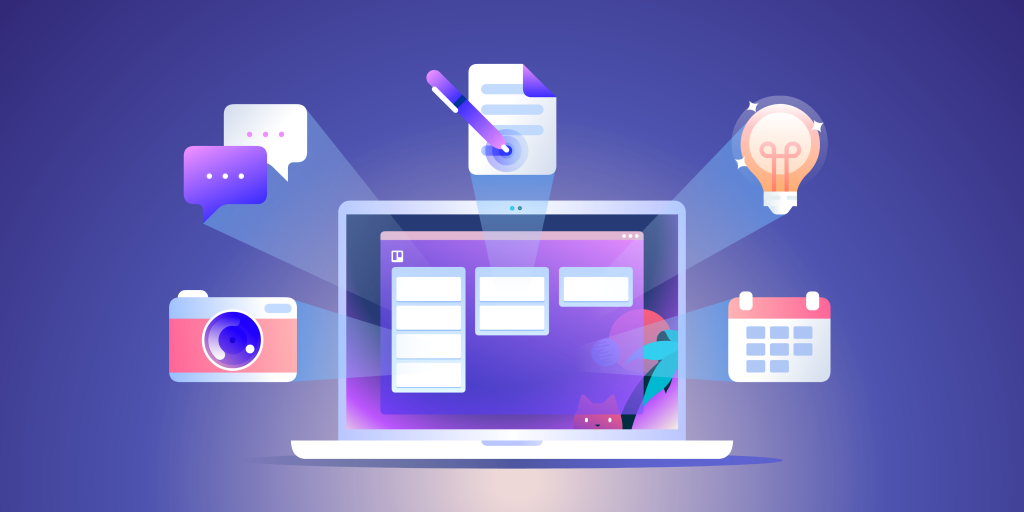 Search engine optimization is a crucial marketing process that any serious business can't afford to ignore. With good SEO management, you can create a fast, robust, and user-friendly website that ranks high, attracts quality leads, and has a good conversion rate. If you want to build your brand's credibility and remain competitive, SEO is the way to go. There are many techniques and tools you can use to manage your SEO campaign. However, one tool that can bring order to the process and make your SEO efforts more effective is Trello.
What is Trello?
Trello is a top-rated project management platform that allows individuals and teams to organize and track their projects seamlessly. It has a simple and intuitive interface that allows its users to accomplish work in an easy and fun way. It's a highly visual tool, and in one glance, you can tell what's being worked on, who's responsible for what, and where a task is in the process. What's exceptional about Trello is that there's no wrong way to use it. You just need to figure out how it can work for you and start using it. To further expand its capabilities, Trello can be combined with many Power-Ups. One simple tool to use is Bridge24 for Trello which fills the gap in Trello's reporting and exporting capabilities.
Why Use Trello to Manage Your SEO Campaign?
Thanks to its flexibility, SEO teams can quickly adopt Trello. They can use it to organize any process of their SEO campaign, including managing to-do lists, tasks, ideas, and plans. You can create a Trello board for every process of your SEO campaign, split it into smaller stages called lists, and the lists into tasks called cards. The cards are moved from one list to another as work progresses. Trello also has powerful collaboration features, allowing team members to share work resources, communicate, and hold one-on-ones without going outside the tool. You can also use it to prioritize work, delegate tasks, and keep track of due dates.
How Trello Can Help You Manage Your SEO Campaign
Reporting
When you are managing SEO campaigns for different clients, you need to keep each one of them informed. Reports help clients to know how you are progressing and prevent you from forgetting any important task or deadline. You can use Trello to create a board that will help every member of your team know what needs to be done and by when. In the board, you can create lists like: 'Needs to be Started,' 'Needs SEO Section,' 'Needs PPC Section,' 'Report Complete,' 'Report Printed,' and 'Report Sent to Client.' You can assign specific cards in the lists to the relevant team members and set due dates.
Guest Posting
Guest posting not only strengthens your brand, but it also allows you to establish relationships with leading blogs and sites. If you were supposed to write a post for a particular site, you can't afford to miss or forget the agreed deadline. To ensure you don't miss the deadline and make sure you create the right content, you can create a board that has the following lists: 'Potential Opportunity,' 'Contact Made,' 'Article Subject Agreed,' 'Article Details Requested from Client,' 'Post Submitted to Site,' and 'Post Live.' Create such a board for every guest blog site you work with, and ensure each card has a contact name, site URL, and due date.
Lead Management
Trello can help you convert more leads as it allows you to stay on top of the proposal and sign-off process. A lead management board will help you remember whatever you discussed, e.g. specific requirements, client concerns, and budgets. The cards on this board should include detailed notes extracted from discussions, meetings, and phone calls with prospects. This information will help you craft proposals that are tailored for each prospect, thus boosting your chances of winning over the client. You can create a board with the following lists: 'Prospective,' 'Phone Call Arranged,' 'Proposal Requested,' 'Proposal Sent,' 'Follow Up Call Arranged,' 'Lost Contracts,' and 'Won.'
Wrapping Up
Although Trello is mostly used as a project management tool, it has a use case for almost everything. Teams in charge of SEO campaigns can use it to give clients accurate and on-time reports, establish strong relationships with other sites, and increase lead conversion rates. Don't forget you can also combine Trello with other tools to expand its functionalities. It works perfectly with many other tools that can make your SEO campaign efforts more effective.

Successful SEO campaigns are driven by results, and this is only possible through analyzing your SEO marketing efforts. A tool like Bridge24 for Trello makes it easy for you to get fresh perspectives into your SEO campaign through interactive graphs and charts that you can export in PDF, Excel, and CSV format to help you in the decision-making process.