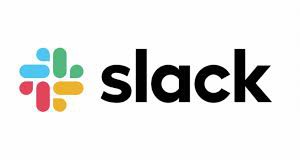 Communication within a workplace is one of the most important parts of running a business, regardless of its size. It is necessary to make sure that everyone is updated with everything, including new projects, changes, and updates. The good thing about today's modern world is that there are already numerous ways of doing this, including using modern communication technology. Aside from the usual emails and Microsoft Outlook, there is now software intended for messaging and file sharing like Slack.
What is Slack?
Slack is one of the most popular tools for workplace communication that is described as the one place for files, tools, and messaging. Users can communicate with each other in two ways which are through the channel and through direct message. Talking through the channel works like a group chat which means that everyone on that channel can read all the messages. On the other hand, talking through a direct message is a more private way of communicating directly with a specific person. Membership to a specific workspace is by invitation which makes Slack private and secure.
Slack by itself is already sufficient for organizational communication, but it can also be used as integration for various software. These include project management tools like Trello, Asana, and Basecamp.
Integrating Slack with Trello
Trello is one of the project management software that organizations have been using for years. Its kanban view is one of its strongest points which makes assigning tasks and meeting a lot easier. Using Trello for Slack means users can easily manage cards on the boards and change due dates directly from Slack. Integrating Slack with Trello can be done in three simple ways. These include installing the Trello app, linking Slack to Trello, and setting up Trello in Slack.
Installing the Trello app
Users need to go to the Slack app directory and visit the Trello page. Then, they have to find the 'Visit Site to Install' link below the Trello icon to click it. Users will be directed to the page where they can click the 'Add to Slack' button. Afterward, they can already choose the Trello team to link with Slack. Finish this step by clicking 'Install' to finish.
Linking Slack to Trello
Users need to go to their desktop and select Trello from the Apps section that can be found on the left sidebar. In the message field, they need to type /trello and then click send to be routed to the page where they can click 'Link Trello account'. This step is completed by selecting 'Allow' to grant Trello access to Slack.
Setting up Trello in Slack
It is important to add the Trello bot to enable the use of Trello in Slack. To do this, users can select a channel on the left sidebar and type /invite @trello. Then, they need to click 'Send' or simply hit enter to finish.
To link boards to channels, users simply need to type /trello link and their board name on the message field and hit enter. Then, complete the process by clicking 'Link to channel'.
Integrating Slack to Asana
Asana is another popular project management tool that was launched in 2008. It is used effectively for planning, organizing, and sharing work with more than 50,000 paying users and 200,000 individual users. Compared to Slack, Asana is for productivity management where different parts of a company are separated into teams. Every team has projects and within these projects are tasks. Plus, users have an inbox where they receive notifications about work updates, new tasks, upcoming deadlines, and messages from the team.
With Slack being a communication tool and Asana a project management tool, imagine how much a team can do when these two are linked. Users will be able to take action on tasks directly from Slack or on an Asana link, get notified of work updates in Asana, and even link an Asana project to a Slack channel, among others.
The following are the steps in linking Slack into Asana.
While in Slack, users who have admin privileges can install the Asana integration for their team. Those brand new to Slack need to sign up first and create a team.
The next step is to authenticate with the Asana organization.
Users need to grant access to Asana for 'All public channels'. For direct messages or other channels, users only need to send a message in that direct message with /asana and follow the prompt.
The last step is to onboard the team by pasting a link to a task in Asana on Slack. The teammates should click on 'More Actions' where a drop-down appears. They need to select 'Like this task' to receive the re-authorization message. Once this is completed, the new Asana for Slack replaces its old version.
Integrating Slack to Basecamp
The bigger a team grows, the more important it is to have an effective communication tool. Basecamp is one of these tools which lets users organize multiple projects using just one app. Users can switch from one project to another, view the comments on each project, and see notifications and who has updated projects and files. Basecamp has an all-projects dashboard where users can have separate boards for each project, the automatic questions feature, and team collaboration. Another dashboard is used for organizing to-do lists, messages, and file sharing for each project.
Because of its great features, Basecamp is often compared to Slack. However, with these two software having their own unique capabilities, it is better to put them together and see what they can do as one.
Connecting Slack to Basecamp is easy and does not even need any coding experience. Users simply need to choose a trigger and then an action. Triggers can be:
a new account
new message
new comment
new project
new to-do list
new upload
new document
new entry
new schedule entry
Actions can be to:
send channel message
send direct message
send private channel message
set topic
update profile
create channel
set status
invite new user
invite a user to channel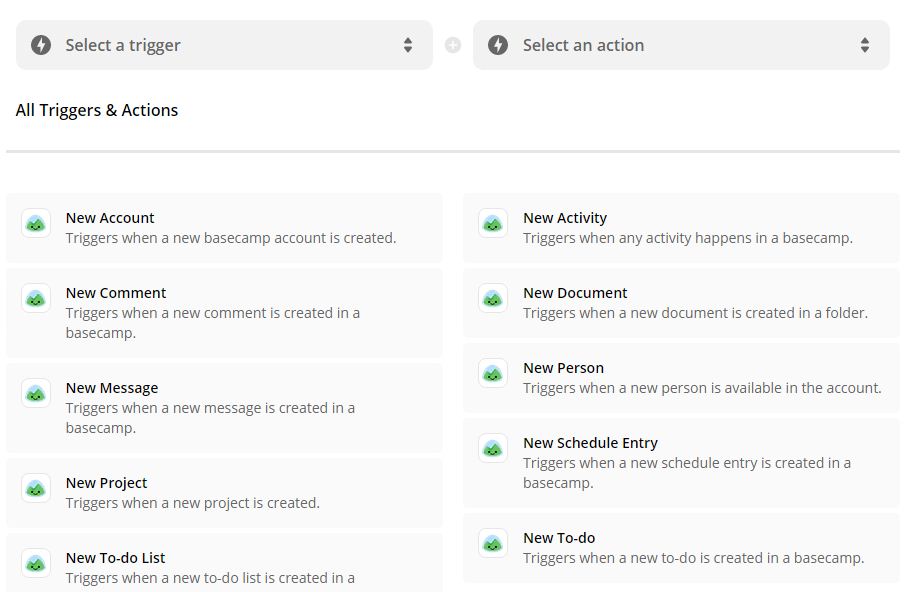 Conclusion
Slack definitely makes project management easier by serving as a great communication tool. Project management teams can now work with ease at any time and wherever they are. Slack's integration with Trello, Asana, and Basecamp enhances these software's capabilities to provide ease of use and convenience to teams.