Most project managers would agree that Basecamp is the simplest and easiest software for project management. That is because of its basic features and presentation. With the exclusion of the kanban boards and Gantt charts, basic features make Basecamp best-suited for teams who want uncomplicated project management software. This tool may be best for smaller teams but for larger teams and projects that would need more features, this is where alternatives to Basecamp come in. If you are looking for a professional reporting and exporting tool for Basecamp, we suggest you try Bridge24 for Basecamp.
When looking for an alternative to Basecamp, the software's specific features and functionalities are the things to weigh. It would be wise to choose an alternative tool that functions best according to the needs of the project. For this, we specify the specialties of these 8 best Basecamp alternatives:
Airtable – for creative projects
Podio – for the best value
Asana – for team collaboration
Freedcamp – for free software
Mavenlink – for enterprises
Monday.com – for convenience
Jira – for easy onboarding
Wrike – for general project management
Here are the 8 Best Basecamp Alternatives for project management: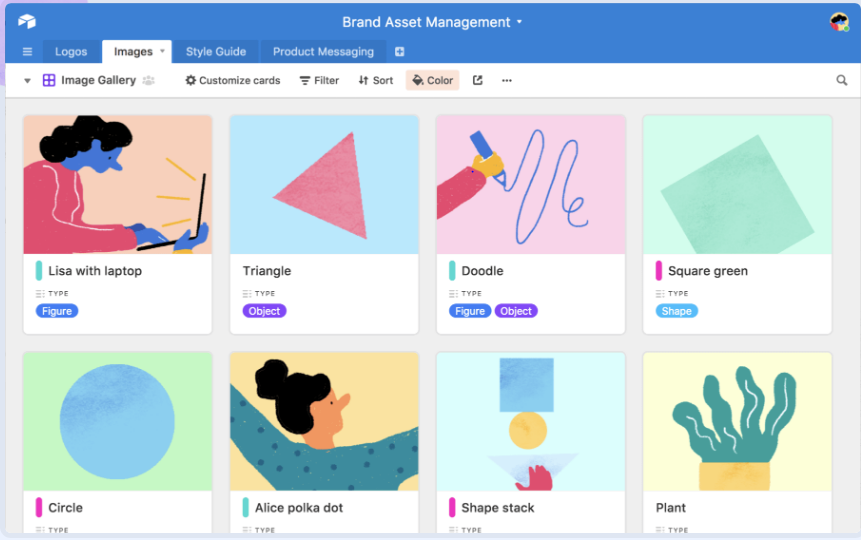 The user interface of Airtable is very creative and pleasing that one can have fun while working on it. It has an added feature that Basecamp does not have which is kanban project management. This tool is unlike any other because of its unique presentation. Its content must be taken full advantage of, considering that it functions differently from other tools. The target market of Airtable is creatives because, with its pricing, the cheapest tier is $10 for every user per month. This is compared to Basecamp which is available at $99 per month regardless of how many users and projects there are. So this alternative is best for creative projects.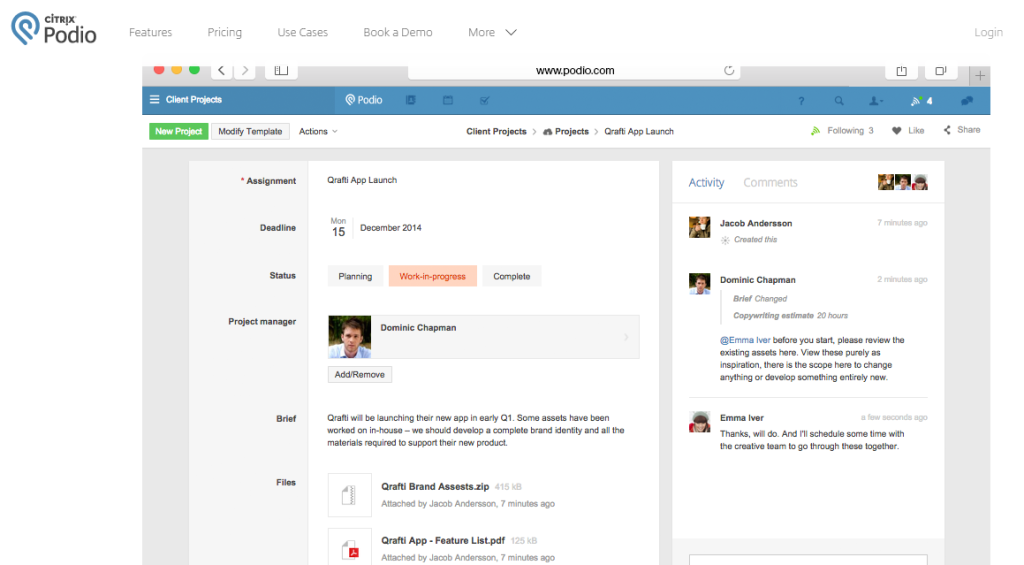 This tool is the best for project managers who have experience with software and are on a tight budget. It offers affordable to expensive pricing options for project management software at a total of $24 monthly. Even if Podio is the cheapest on the list, its functionality does not shortchange the users. It functions well and similarly with other tools; however, this is not for beginners in project management. The process to learn this tool can be difficult compared to Basecamp but once the user familiarizes the way to do it, a lot of features can be accessible.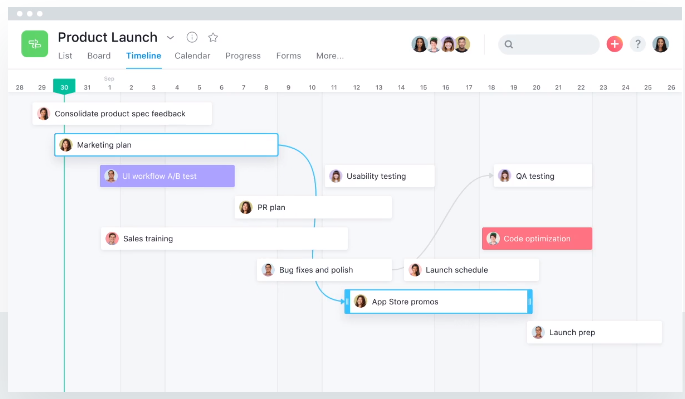 This tool maximizes the use of collaboration for the project management process. Asana emphasizes transparency and cooperation for team projects with its Gantt timeline charts, task lists, Kanban boards, team communication, and shared team calendar. To prevent burnouts, Asana has a time tracking feature that measures workloads accurately and keeps members up-to-date with their tasks. This improves collaboration between a manager and his team members that impacts productivity. As for the pricing, Asana's premium tier is at $9.99 per user every month.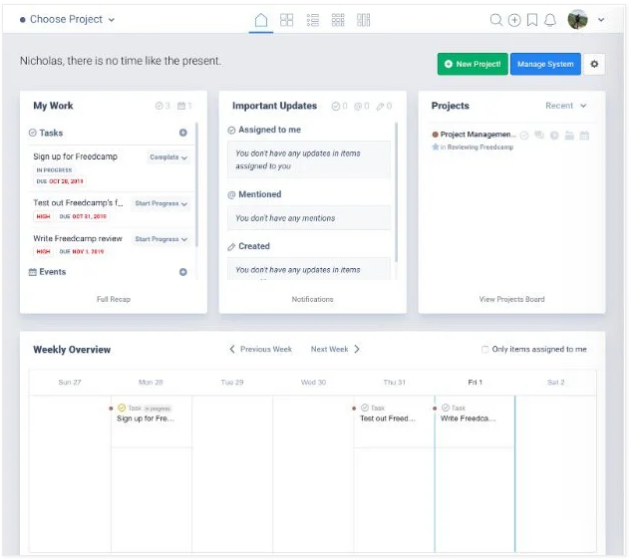 If one is looking for a free alternative to Basecamp, Freedcamp is here to the rescue. This tool is perfect for beginners in project management. It has a paid option but the free version can exceed one's expectations. Its basic features offer what is expected in a project management tool like file sharing, task lists, team communication, and shared calendars but do not have kanban boards, budgeting, and Gantt charts. Just like Basecamp, it has no cap for the number of users on board. For worthy software experience that's cheaper than Basecamp's $99 monthly, one should go for Freedcamp.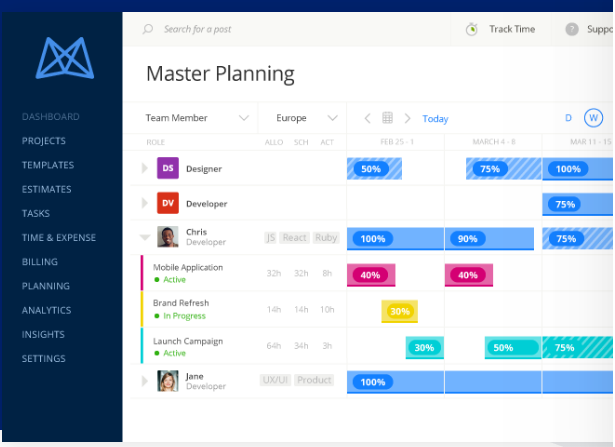 This tool is the best for enterprise-use because it is unlike Basecamp which is not so much into invoicing, detailed reporting and budgeting. Mavenlink covers all of those intricate functions and makes a simple-to-follow step for project management with reporting, task management, time-tracking, workload management functions, and budgeting. This tool is simple as well and is not complicated to learn which is great for a team with little experience in project management software. Mavenlink is not affordable because its price for the professional tier is $39 per user per month. Thus, this tool is only recommended for businesses that are not budget-conscious.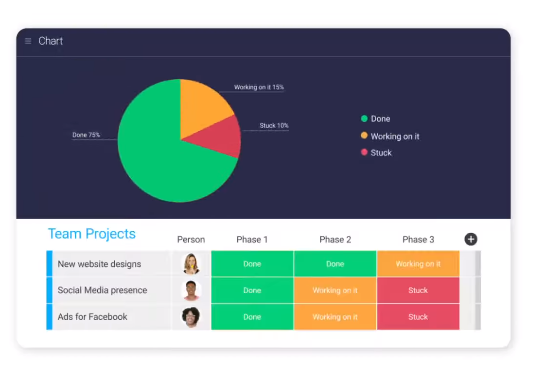 This is the most convenient and user-friendly tool there is for project management, despite the fact that Basecamp is the simplest one. Monday.com's extensive knowledge base welcomes the users by walking them through the program's functions like the step-by-step process in building a board that traces profit margins. Its customization is so cool that navigating the entire software is a breeze. But with all its convenience comes the price, so this tool is best for teams with a larger budget. Its pricing is customizable, with the option to choose the right tier and features for a project which is different from Basecamp's $99 per month.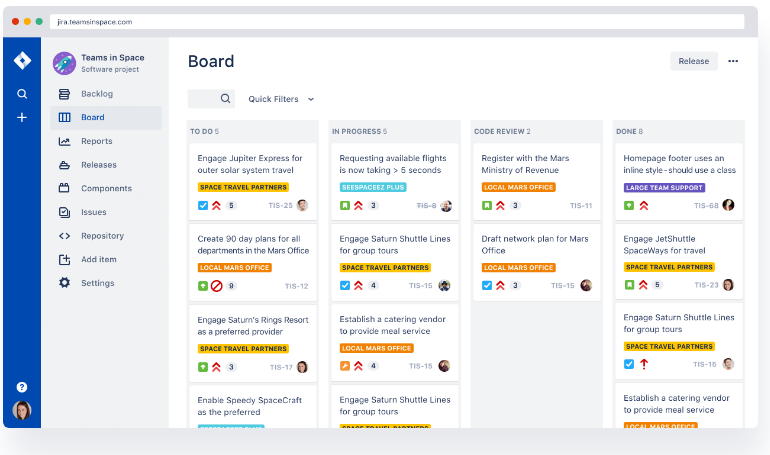 This tool sets up a process that puts together all the things that shape a user's software experience for project management, including style, needs, and goals. It is considered as a collaboration tool as well because it has everything that is expected from a project management tool, except features for financial management. It is the best for team communication, tracking tasks, project-progress reporting, and sharing project materials. It has a set up for pre-made report types where the user can simply select what he needs and the data is generated instantaneously. Jira has two pricing tiers which are the standard tier at $10 per month for 10 users. However, when that threshold is crossed, the premium level will be $14 per month per user.

This tool offers a project folder, team communication, kanban boards, time tracking, file sharing, and Gantt charts which are the features needed for general project management. Wrike is the recommendable alternative for general project management because it pretty much provides the basic expectation one has for project management software. The best thing about this tool is that it has the opportunity for the users to explore project management software without focusing on the types of use cases, specialization, and market.
Conclusion

Depending on the needs of one's project, the best way to choose an alternative to Basecamp is to look at its functionalities and pricing. However, one can also opt to use Bridge24 for Basecamp which enhances the features of project management software like Basecamp, Trello, AceProject, and Asana.