Basecamp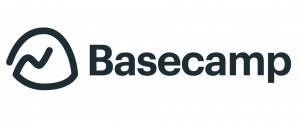 is an online project management tool where people can organize themselves and collaborate to complete projects. Basecamp 3 is the latest version of the application from a company that started in 1999. Simplicity is one of the guiding principles in designing the application, and this has allowed users to easily get on board and use it immediately.
Why people are not happy with Basecamp?
Basecamp is one of the earliest PM tools available online. Since its launch, it has rolled out new features and a major redesign. However, some of its earlier customers who have experienced growth in their business felt that they have outgrown Basecamp because of their more complex needs. Also, the work environment and business landscape has already transformed many times over, bringing different challenges and opportunities.
For example, companies now have a need for time tracking and cost tracking. Also, there is a need to break down complex tasks into subtasks, create task dependencies, and assign them to multiple resources. Gantt charts are time-proven tools in project tracking. Workload reports are important for business owners and employees. Agile teams need a more visual representation of their work and workflow. Other smaller features such as exporting to Excel or importing MS Project files are very useful. Unfortunately, these are not available in core Basecamp.
The Top 3 Alternatives
Today, there are many options for Basecamp customers to be able to continue managing their projects and supporting their business processes. One option is to use add-ons to extend the PM app's core functionality. We highly recommend Bridge24 for Basecamp as an excellent tool to fill the missing feature gaps. Another is to look for software alternatives that are more appropriate and supportive of their new requirements. Below is our top 3 list.
AceProject

AceProject is a web-based project management application that covers a wider area of a company's business process. In fact, it features solid task management and project tracking tools that include interactive Gantt charts and project dashboards. It has its own time tracking tools, timesheets and an automated approval workflow. Users can also track expenses, create expense reports, and use an approval system for submitting expenses. AceProject is compatible with mobile devices through its native apps, has its own document management system and image previewing tools. Integrations is possible with its API, has the ability to export project data into Excel or CSV, and more.
AceProject website | Read our AceProject review
Asana

Asana is another online project management application especially built for teams. The application also started simple, but has rolled out many powerful features continuously while retaining a clean user interface. For instance, it is possible in Asana to assign a task to more than one team member. Communication is real-time, and users can share ideas, post comments, and hold discussions easily in any part of the application. It has included features to provide several different views of projects, create subtasks, start from templates, and use custom fields for premium customers.
Asana website | Read our Asana review
Trello

Trello is a visual collaboration and project management application. In general, it is a flexible system of boards, lists and cards. They are easy to create, organize, customize, sort and move across a user-defined workflow. A digital Kanban board provides information at a glance, where users can instantly access details, track progress, and gain insights. Users can create checklists, set dates, assign tasks, attach images, and more. Trello also integrates with many 3rd party applications through its Power-Up modules, making it more powerful while giving users the option to use only what is needed.
Trello website | Read our Trello review
Conclusion
Basecamp is a stable productivity tool that enables users to organize work, communicate with others and accomplish work. Indeed, it is a great PM tool for businesses that have a simple and straightforward process that remains unchanging. However, more companies are having more complex and evolving needs. Also, they want more visibility and control over their processes, and needs to be more flexible to face new challenges. To them, we recommend our top 3 project management software alternatives. You can also look at this article Top 3 Software Alternatives to Basecamp.