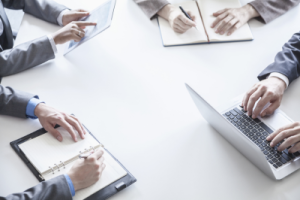 Project management is accepted by most professionals in many companies as a key element in realizing business goals and customer satisfaction. Today's global business landscape is significantly project-driven. Hence, companies are sorting out and studying about the kinds of project management processes, methodologies and tools to implement in their own teams and organization. Choosing the right PM tool is critical and challenging. The right tool can support processes, boost productivity and empower the workforce. A wrong choice adds to the problem. Choosing the right PM is also challenging simply because of the huge number of choices.
The Top 4
An efficient and reliable project management tool has strong core features but at the same time flexible for different situations. At its basic, it has a solid task assignment, progress tracking and information organization features. Also, its communication and collaboration functions are easy to use. Residing in the cloud makes it highly accessible. Last, the ability to work with other apps through integration provides users some degree of customization. Below are recommended project management tools for you to check out and start with.
1. AceProject

AceProject is a web-based project management tool that helps users manage their tasks, track time, centralize documents and monitor expenses. It includes a comprehensive set of features compared to others. As software-as-a-service with a freemium pricing model, users can implement the application quickly, for any team or company, in whatever industry. AceProject has intuitive interface and dashboard that requires very minimal training or familiarization. Nevertheless, it is ready for the most challenging projects with its interactive Gantt chart, automatic notifications, timesheets, timers and more. It goes wherever you go with mobile apps, and is integration-ready through API.
2. Asana
Asana

is a project tracking and management software in the cloud. Indeed, users need only their web browsers and a monthly subscription to the service. Once subscribed, users can create teams and organizations to be able to closely work on tasks and track progress easily. Asana has a simple user interface that is non-intimidating and animates once in a while. However, more experienced users can take advantage of other features. It has a calendar for upcoming milestones and a gallery of uploaded files. It has tight integration of its features. For instance, users can create tasks directly from conversations. Many add-ons and plugins are available.
3. Basecamp
Basecamp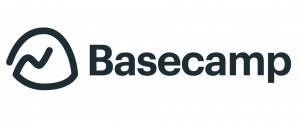 is a cloud-based project management and collaboration tool. It is one of the pioneers in the SaaS platform. The company is an advocate of simplicity, with only in its version 3 since launching in 1999. The core strength of the application is effective communication and collaboration features. This is possible in various ways such as chat, message boards, inbox, private messages, and @mentions. Basecamp helps ensure that people who completes tasks and accomplishes projects are able to communicate to whoever they need in a simple, fast and organized way. It also has automated reports, schedules, task management, mobile apps and a host of available 3rd party integrations.
4. Trello
Trello

is another popular web-based project management and collaboration tool. It is one of the earliest visual tool that implements a kanban board. Users can drag and drop cards within custom columns inside a board. Thus, the tool is applicable in countless ways for different situations for many people. Each card can hold important task or project details. Real-time updates allow every member of a team or group to have the latest information to help them continue and complete their task or project. New features or Power-Ups enhance the basic functions of the tool to include cards for recurring tasks, custom fields, labels, and more. Trello also integrates with many different apps.
Conclusion
Millions of users all over the world in almost every industry are taking advantage of the benefits of project management through these 4 PM tools. Consequently, the project management tool that a company uses is instrumental in the success of a project. Moreover, companies that are better in project management are also generally more productive, profitable and therefore successful. If you want to extend the functionalities of one of these four products, we recommend using our own Bridge24 Tool.