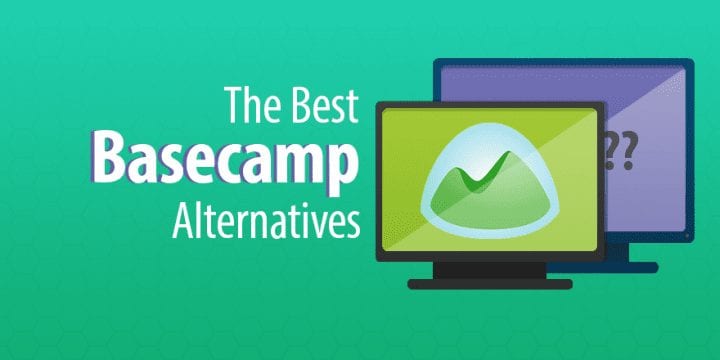 Almost all project managers would agree that Basecamp is a top choice as a project management tool. One of the reasons for this is its fixed monthly fee regardless of the size of the team. However, there are project managers who would go for an alternative tool that has a similar approach to Basecamp.  We will cover the 6 best alternatives of Basecamp in this article so one has a reference which tool to go to.
What are the 6 best Basecamp alternatives?
With so many tools to choose from when it comes to project management, how can a project manager spot the one with the best value? Here is a compilation of software that can be the best alternative to Basecamp: Trello, Asana, ProofHub, Monday.com, Hive, and Freedcamp.
Trello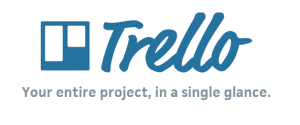 Trello is consistently a top choice for project managers since it started in 2011. One of the reasons why Trello is keeping up in the business is that it ensures that its user interface is uncomplicated and easy to familiarize with. Customization is another reason because one has a preference for how he wants it to look like. Its free plans without the need to upgrade and free two-factor authentication are the best offers of Trello that is why it is mostly favored.
On the other side, Trello limits users to 10 boards unless upgraded. Also, integrations, email notifications, and custom backgrounds are only available to business class.
Asana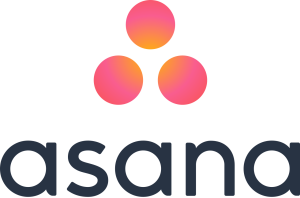 By popularity, Asana is at the peak, considering that the one behind its creation is the co-founder of Facebook, Dustin Moskovitz. Accessing its essential features is free; however, the free plan has a limit of 15 users when collaborating with a team. Nevertheless, free users can access Asana's calendar, due dates, and task assigning. The best part is the availability to use integrations.
The price for paying members is practical, given that they get more features like priority support, reporting, forms, and custom branding. Upgrading to premium plan costs $11 per user which unlocks the Asana Academy with its exclusive content. The courses of the academy are on productivity, marketing, and other topics.
Proofhub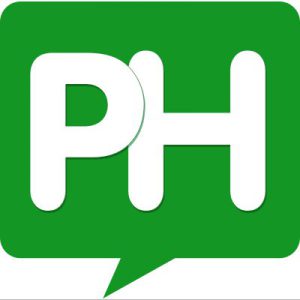 Same with Trello, Proofhub also started in 2011. Jam-packed with a number of tools, it has a free trial for a fixed time and this is where Proofhub differs from Trello and Asana. All the features are accessible to free users without the need to upgrade to premium until the free trial ends. The pricing bill is $89 monthly and $99 a year. The cost of the plan is unlimited without a per-user charge, so in this pricing, it is beneficial to larger teams.
The integrations of ProofHub is another plus as it integrates with other apps like Outlook, OneDrive, iCal box, Google Drive, Dropbox and many more. Features such as timesheets, proofing tools, Gantt charts, and advanced Kanban show that it is an amazing alternative for Basecamp.
Monday.com

Monday.com is one of the best when it comes to collaboration and project management tools. For a larger team, this tool is not a wise choice as its price is not affordable. However, for a team with 5 members, Monday.com can be valuable because the cost of the pro plan is only $59 every month.
Its features are time-tracking, automation, authentication, and integration. The user also has the chart view and the map, as well as the calendar to use. So when it comes to options for display, the tool's interface is cool.
Monday.com covers a 24/7 phone and email support for all tiers which ensures that the user will have a representative to help out if a problem occurs. Generally, this tool can only be good for smaller teams as it can be expensive for a large team. But with its versatility, one can reconsider.
Hive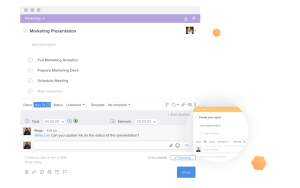 Hive is still new in the market but since we want to dwell on the tool's capabilities, let us set aside its age. Despite being new, Hive is catching up with its competitors. For only $12 per month for every user, one can have the features intended for its use. There are add-on features that one can add to the current plan if needed. These are task approval, analytics, and time management. Hive has its integrated email inbox that can be used for scheduling and assigning tasks straight from the emails. Another plus is it has a chat that integrates with Zoom.
Freedcamp

If one is looking for a free version of Basecamp, that would have to be Freedcamp. What makes Freedcamp different is that it has no user limit but its functionalities are similar to Basecamp. It is an open-source that ensures security and transparency. Freedcamp is being used by Apple, Google, Airbnb, and PayPal for their project management. It has unlimited storage and does not have a number of cap-users in a team. For file sharing, the user can integrate Dropbox, OneDrive, and Google Drive. However, for a paid plan, the storage integration is limited but inexpensive at only $1.50 every month for every user being added. For the user interface, Freedcamp is not the choice for creative people.
Features to consider
After knowing the alternative tools of Basecamp, how do we make sure what matters the most? There are 7 essential features that one should look out for and these are:
Task Assignment
Security
Integration
Automation
Due dates
Team chat
Mobile apps
In conclusion
Finding the right project management tool is one of the most difficult decisions to make for a business. Depending on the needs of a certain project, one must be critical in looking at the specifications of the features and functionalities of the software to determine if that tool will cater to everything that must be done. So hopefully, this article has been helpful.