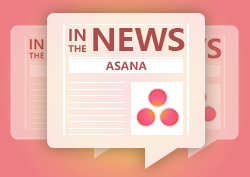 At Asana, Polish Week is an important event. It is a week-long event aimed at identifying and making small changes that make big impacts. There were new Polish Week features that were rolled out in late February, as well as the Dashboard Views feature that was rolled out in April. However, that is not all. Here are some further improvements as a part of Polish Week.
Using Quick Add to Attach Files
It is now easy to create a new task using Quick Add. It is an ideal and easy way of writing the to-do list from anywhere on the app. Adding attachments has been made incredibly easy. To attach a file using Quick add, click the '+' icon on the top bar. From the resulting drop down, select 'Task', then 'Attachments'. You can attach files from DropBox, Google Drive, Box or your local hard drive. In addition, before finalizing the attachment, you will see a preview to make sure everything is in order.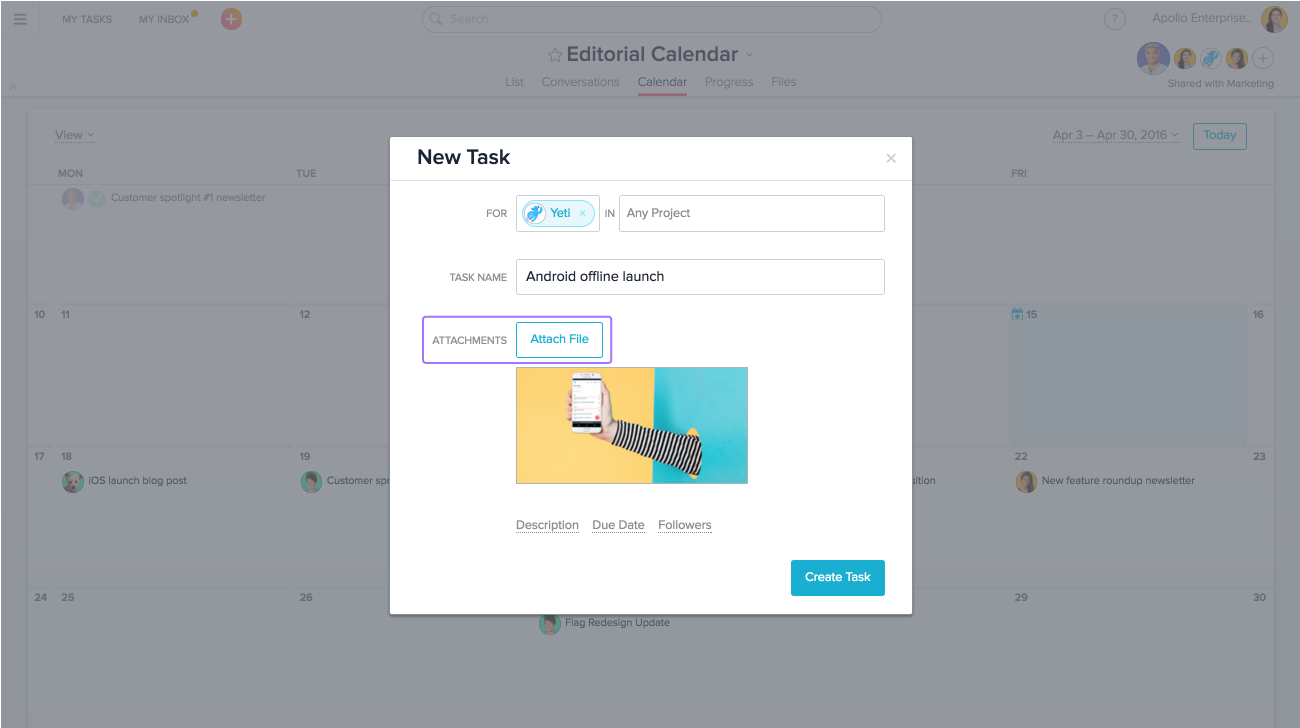 Modify Project Owner from the Header
In Asana, the person who creates the project becomes the project owner by default. Naturally, their photos will appear larger as compared to other members on the project. Also, the duty of updating the project status is left to the project owner solely. In the past, the project owner could only be changed in the 'Progress View'. Finally, you can change the Project Owner directly from the header. It is as easy as clicking on the profile photo of the project owner on the header and entering a different name in the field. Project owners get automatic reminders to update their status on a weekly basis.

Due Dates of Projects on Calendar View
Previously, the due date for a project only appeared on 'Progress View' and 'Dashboard'. Now, the due dates for each project all appear on the'Calendar View'. One of the benefits of setting a project due date is that it will help you track your work, and having task and major deadlines on your calendar will keep the team and yourself focused on achieving set targets. To add or modify a project's due date, simply select 'Progress' from the project header.

Deleting Comments Now Possible on Mobile
Anyone can be subjected to embarrassing auto-corrects or pressing the send button before they intended to. Hence, one of the major and commonly requested feature from users was the ability to delete comments on mobile. Finally, the feature has been rolled out. To delete a comment on Android or iOS, simple long press it, and select 'Delete' from the subsequent menu.
Usually, Polish Week never goes beyond a week. However, this time round, Asana took on bigger projects that were widely requested and hugely important. Keep notified about the latest features from Asana by following the social media pages: Facebook, Twitter, YouTube, and LinkedIn.