Asana recently added a number of features including start times, and multi-select custom fields. Bridge24 has incorporated both of these upgrades into the interface to use throughout.
Start time inclusion
Use start times on the Edit panel, as well as view the data in the Grid and use in reports, history, and exports. On the Edit panel, you can click on the time icon and modify the values directly and update to Asana:

Multi-select Custom Field usage
Multi-select custom fields contain more than one value. Add the column to the Grid to view. When used within a Report or Chart, the grouping will be applied to each value present. This means that a task can appear more than once within a report (depending on the number of values in its multi-select field).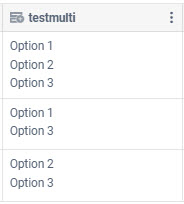 An example chart that is based the multi-select custom field values for the 2 tasks: