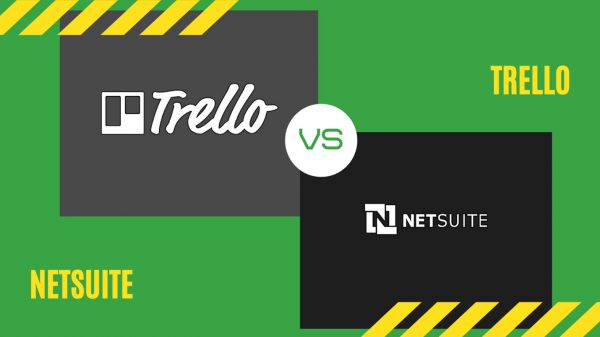 Well, the project management applications allow you to organize project related assignments and schedule tasks easily. With a project management app, you would be able to assign roles and responsibilities and track the project related activities to maintain efficiency in the work process. NetSuite CRM integrations would help you to directly address the concerns of your customers straight from a centralized dashboard.
To deliver the projects on time, it is important to organize and manage the whole project management in the right way. With the usage of these project management tools, you would be able to manage and schedule the tasks properly. And as project management tools are cross-platform enabled, you as a project manager can work on the go.
In other words, they would allow you to work from anywhere and anytime. If you are aware of NetSuite CRM features, you would find that customer relationships can greatly affect the way you address project management issues. We all are aware that both NetSuite and Trello are popular project management applications available to modern-day organizations.
Both of these applications simplify the way your organization's project managers address project management issues. So with these things in mind, let's find out how Trello fares against NetSuite in the domain of project management platforms.
NetSuite vs. Trello
Well, when assessing the two solutions, many reviewers have found that Trello is easier to use, set up and manage. But this single aspect doesn't make Trello superior to NetSuite. Many mid-size organizations are of the view that Trello meets the requirements of their businesses better than NetSuite. However, when the context is about product support and onboarding, NetSuite has a clear edge over Trello as a project management application.
Moreover, for feature updates and roadmaps, many organizations prefer Trello over NetSuite. Quite interestingly, most of these organizations are mid-size and don't have multi-tier operations or diverse supply chains. On the other hand, NetSuite is hugely preferred in those organizations that have a multi-tier operation with diverse supply chains. NetSuite CRM softwarewould also help you with the proper maintenance of customer relationships.
The Unique Categories Of both Trello and NetSuite
In case you don't know, NetSuite is categorized as core HR and billing. Moreover, it also helps with non-profit CRM along with donor management. Another key highlight of NetSuite is that it helps you with non-profit accounting. NetSuite is an ideal project management platform which would help you with project-based ERP systems along with discrete and distribution ERP.
On the contrary, Trello is categorized as a project collaboration and task management. Another area where Trello excels is project management. If you don't have a diverse organizational structure and a majority of employees are working remotely, Trello is quite ideal. It is true that Trello cannot provide you with quality insights on customer relationships. But if you want a simple solution, Trello is the one you should opt for.
Ease of Use
If you are a small or mid-size company, deploying NetSuite wouldn't serve your purpose. You have to opt for a costly onboarding program which wouldn't serve your purpose. On the other hand, Trello is the right choice for organizations belonging to the small and medium scale group. Trello is easy to deploy and usually requires fewer resources than NetSuite.
\What's more, your employees can easily adapt to its operations. You can keep a tab on all your project management issues when you have Trello. Also, you have to opt for NetSuite implementationwhich can be a bit of an issue in a limited-resource environment.
On the other hand, NetSuite is quite easy to adapt to when you have a diverse organization. AQs it comes from an on-site batched solution, the learning curve is quite effortless. On the contrary, Trello is a task management system which will organize the projects around the boards. As it has a card-based design, it is quite easy to understand.
But Trello is not that effective when the context is about financial reporting. Trello would also enable you to actually lose out tickets via which you can keep a track on project management issues. Let's hope by now you are well-aware of the capabilities of each platform.