AceProject, a high-level web-based proprietary project management software built by Canada-based Websystems Inc, will be celebrating its 15th Anniversary soon. The software is used by individuals, small teams, companies of all sizes, non-profit organizations and big teams within multinational firms. I'm happy to see that they have survived through all the years, giving their competitors a tough challenge.
The latest enhancements rectify a few issues like fixing bugs and enhancements for iOS9.x for users of iPhone and the availability of time management app. The company is also slated to update the Android app as well as the payment system. Here's a short tour of all the latest enhancements at AceProject.
Mobile Enhancement for iOS9.
The latest update of AceProject involves a number of changes to the iOS application, which can be accessed through the App store on iTunes.
It's now possible to attach single or multiple documents from your device's photo gallery, Google Docs, or other third-party cloud storage based on local installation. You can also click an image using your camera and add it directly to the application.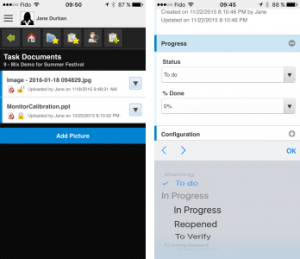 The new update also allows users to add attachments when adding a new task. Other improvements include a faster scrolling feature which is more fluid and the incorporation of a drop-down menu for altering the items.
The iOS9.x mobile update enables users to download documents and view them within a short time frame. And, similar to the web app, the latest documents can now be seen at the top.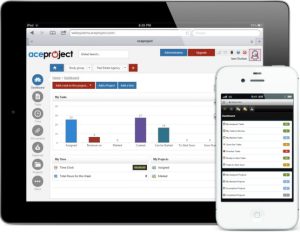 Android app Update-To Be Launched Soon
Following the iOS enhancement, AceProject, are now heavily engaged in updating the Android app. A few concerns among users like not being able to attach an image, and view certain images or docs will now be issues of the past. Even though the company has not given a tangible timeframe for this launch, they say that it can be as early as Q1 or latest by Q2 this year.
Payment System Update-To Be Launched Soon
The team at AceProject has been working their fingers to the bones to find a better payment system to replace the present mechanism. All information related to the payment of users besides the functionality will shortly be accessible through the app. As a result, users need not get in touch with their customer support every time they need to make a change in their credit card. The new system will be easy-to-use and a lot more flexible. The launch will most probably be by the end of the second quarter, but it could be much ahead too.
Time Management Video
Here's a short video for users who would like to know better how the time module works in AceProject. You will change your mind once you watch this.
Other Developments
AceProject continues to make the task of organizing, collaborating and tracking easier by recently boosting the speed of task comment retrieval performance in bigger task lists. In addition, they have fixed a number of bugs.
To know more about the enhancements and bug fixes, visit their Change History page.  To keep yourself updated on the latest happenings at AceProject, customers can also visit the company's Facebook, Twitter and YouTube pages.