Asana task and project management software is a popular collaboration tool present in 192 countries. Teams and companies around the world use it to track their projects and facilitate their communication. The majority of its users come from North America, and previously, its interface is only in English. However, as more and more people and teams realize the benefits of using web-based PM tools, up to 45 percent of Asana's paying customers now come from outside the US. To improve their experience, Asana is announcing that the PM app is now available in French and German, for starters. For a powerful extension to Asana, give our own tool Bridge24 for Asana a try, or access it on their Integration page.
Making Asana Easier for French and German Customers
Asana is committed to helping teams work in the most comfortable and productive way. Consequently, that includes working in one's native language. Thus, it is exciting for the Asana team to provide a better experience to the customers that inspire them every day.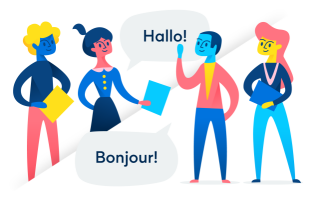 Trivago: Trivago is a hotel search and price comparison service based in Germany. It aims to be a traveler's primary source of information in finding the ideal hotel at the best price. Philipp Haese and his team manages many complex projects. In effect, Asana lets them keep all the information they need in one place, which enables them to spend less time looking.
The Food Assembly: The Food Assembly started in France. Their team brings together communities throughout Europe to help people buy directly from local farmers and food makers. Clement Chapalain is the product manager, and he uses Asana to keep things organized. Furthermore, he stated that it was easy for his team to quickly understand the app and get on board.
Cadeau Maestro: The Cadeau Maestro team uses Asana to build their e-commerce site, plan their magazine, and connect their office with their store and warehouse. Nicolas Graillon and his web marketing team has become more efficient because of the improvement the PM app brings in their work process.
FOND OF: FOND OF is a German manufacturer of sustainable and ergonomic backpacks. Martin Steinbach stated that product teams, Marketing, HR and Sustainability teams all use Asana. As a result, they are able to cut down on email and be more time efficient.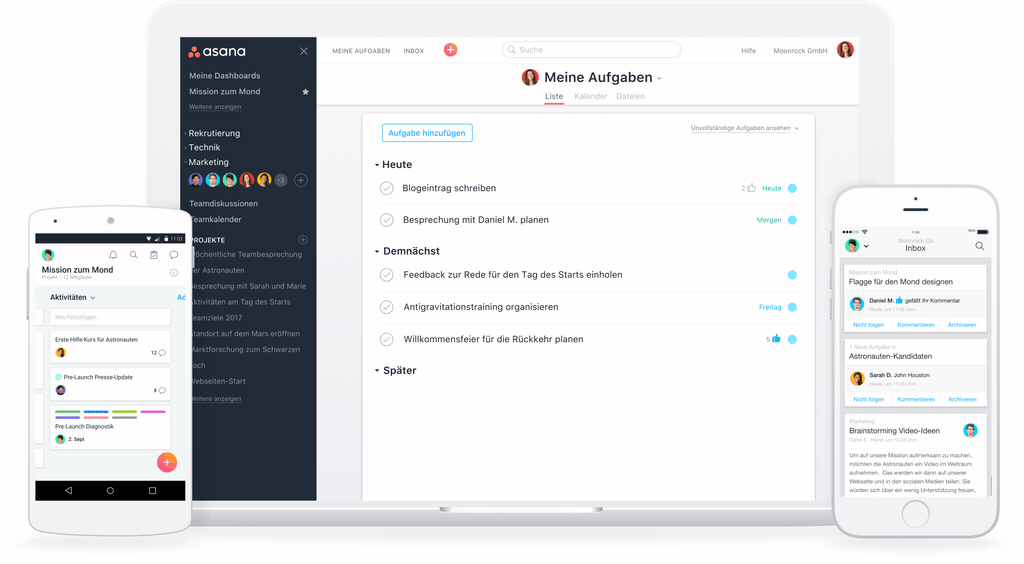 How to Change Language in Asana
Changing the language in Asana is quick in a few easy steps. First, users should select their profile photo in the top right corner of the app. As the menu displays, they should select My Profile Settings. This will open a screen, and they should go to the Display tab. This will show options including the section for Language. By clicking the downward-pointing arrow, it will display the available language options, namely, English, Deutch, and Francais.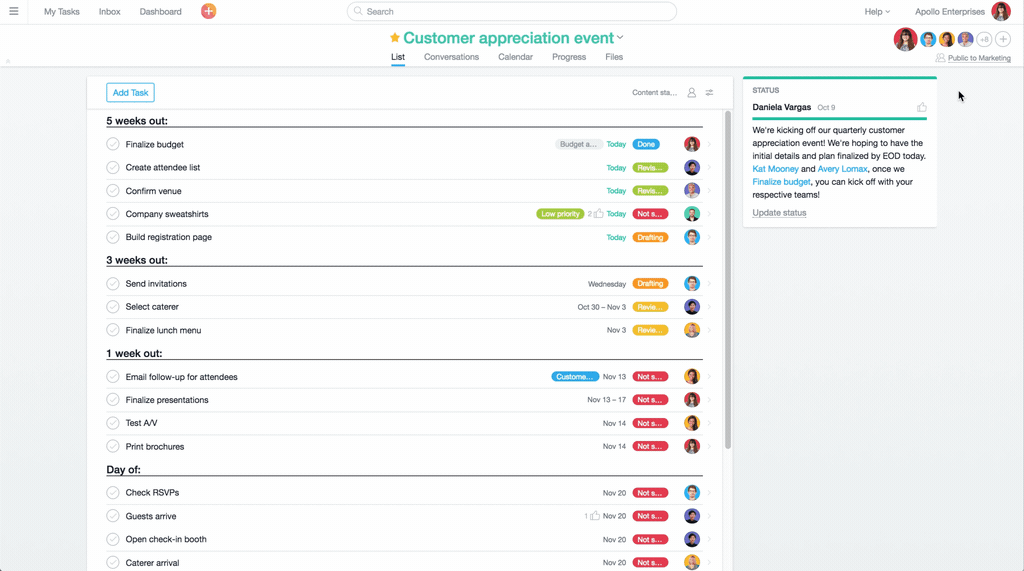 Supporting More Languages in the Near Future
Asana in French and German language is just the beginning. Spanish and Portuguese is coming next year, and so on. Along with the availability of the two new languages are localization of date and time enhancements, support for names, and the ability to pay via invoice. Also, expansion of the Dublin office will help support local teams, with the addition of multi-language sales and customer support. Guides and websites have also been updated to assist French and German customers. To learn more about latest feature roll-out and other announcements, visit Asana also on Facebook, Twitter, LinkedIn or YouTube.