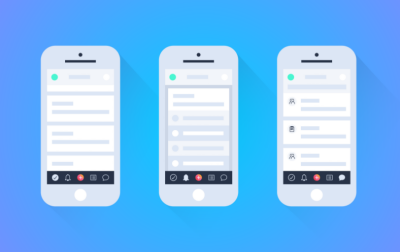 Asana online project tracking and work management software very recently announced the latest improvements included in the updated iOS app. The entire application was redesigned to reflect the new colors, animations, layouts, and icons of the rebranded software. Their native Android app celebrated its first year a few weeks ago, and it is the iOS app's turn to be in the spotlight. New and improved features is experienced when people join conversations, make attachments, format texts, set due dates and times, among many others.
Catch up with the Team
When Asana users tap the chat bubble icon, they will see the Conversations page of the Workspace or Organization they are currently viewing. It will list the different Conversations for the projects and teams they are members of, and they can easily read and review posts, and join the conversations, even on the go. They can add file attachments from their mobile device, and even attach videos to tasks and conversations. Users can also see thumbnail images of the attachments and even click the heart icon to express a little more of how they feel about them.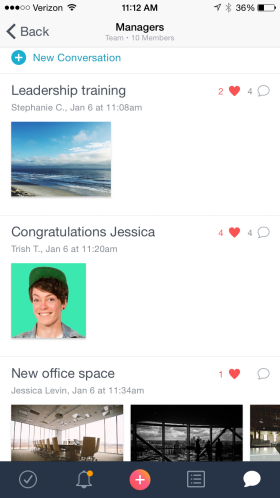 Save more time
Users of the updated Asana iOS app now can use rich text formatting, such as bold and italics, for emphasis on task details or team conversations. Push notifications can easily be archived without the need of opening the app. Users can also refresh notifications and task lists simply by pulling down the screen for a quick app refresh. All these modifications help people use the app more efficiently and save time. And to really focus on time, when users set a due date for a task, they can go further and set a due time.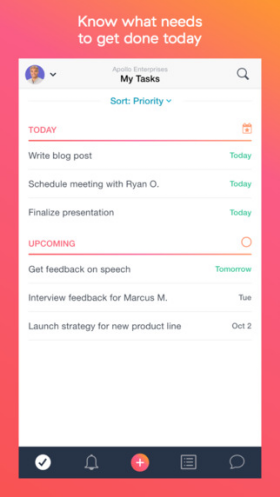 See more and quickly
The latest Asana iOS app also takes advantage of the enhancements available in iOS9 such as the split view. Now, users can open their project tracking and work management software alongside their other applications as they move work forward. Universal links, also in iOS9, allow users to open Asana-oriented links from other applications directly in the app instead of Safari browser. Thus, people can see more information at higher level, and can go into detail quickly inside the right application. Accessibility improvements also provided adjustable text size and better voice-over navigation.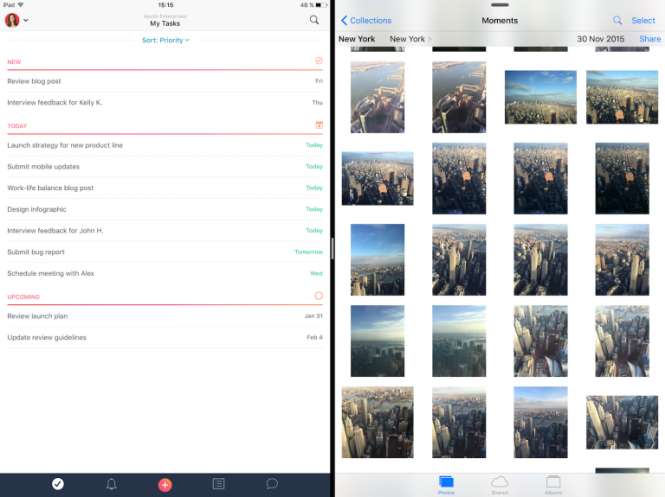 Easier task editing, soon!
Asana remains committed in providing teams the easiest way to track their work, and so it will be soon enabling users to take actions on their tasks in easier ways. In the next update, there will be more icons to the task details header that will allow users to complete tasks, heart them, or edit tasks quickly. On the bottom of the screen, users will also be able to follow or unfollow tasks with one tap. Aside from new task management features that will be available soon, the application will also have offline functionality as well as performance improvements as mobile devices empower more teams to get results, even while on the go.