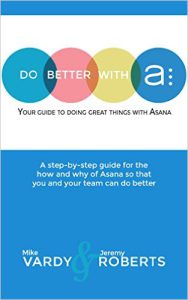 Do Better With Asana: Your Guide To Doing Great Things With Asana is an ultimate guide on how to make the most of Asana-a mobile and web application developed to help teams keep a track on their work. The flexibility of the free app may sometimes leave you awestruck on the task to be done next, or the best methods to setup your tags and projects, or if you should use an organization, workspaces or projects. This handy book reveals the secrets on how to be extraordinarily productive and meticulous in all these areas.
Book Details
The book, which was published on February 10, 2015, comes in a Kindle edition. It has 179 pages, with the file size being 693KB. The cover displays the names of the authors at the bottom portion on a background of sky blue. The Text to speech feature has been enabled to help the visually impaired get an idea on using Asana.
Price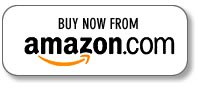 Target Audience
Do Better With Asana: Your Guide To Doing Great Things With Asana is meant for project managers on how to use Asana to the fullest advantage. It offers a comprehensive overview of the app, and elucidation of its different features, giving readers a scope to have a better understanding of the fundamentals of Asana. It also targets people who want to have quick and clear explanations of the app's specific features.
What Customers Say
Susan R W Ray states that the book is easy to read and offers clear explanations on Asana with loads of helpful advice on how to manage your tasks comfortably.
Another reader, Justin, describes the book as being the ultimate task management guide which takes a look at the app from every virtual angle and provides excellent tips on task management for every level of user interface.
Content, Approach, Style
Do Better With Asana: Your Guide To Doing Great Things With Asana provides a comprehensive walkthrough on how to use Asana along with great productivity methodologies. The authors share their secrets on how to make the most of Asana, and it's a culmination of long period of backbreaking work and groundbreaking research on the app.
The book is divided into three main sections-The Basics, Everyday Use and Advanced Techniques. The first section sheds light on Asana and gives a brief introduction for whom the app is exactly meant for. It also highlights the different models of Asana. The section on "Everyday Use" talks about creating a workspace in Asana and how to explore the workspace. The last section- Advanced Techniques-discuss on the paid features on the web-based collaboration service.
Why Buy the Book
Asana specializes in assisting the workflow in an organization, and is a preeminent tool to help you in all areas of life. However, for some users, the app can get too complex. Do Better With Asana: Your Guide To Doing Great Things With Asana is for individuals who are struggling with getting out of the gate with the app. It also offers some strong tips, tactics and strategies that may prove to be greatly helpful to seasoned users, helping them to benefit more from Asana.
Author
Sydney-based Jeremy Roberts is a researcher, interviewer and writer. He's a product of University of Georgia and holds a degree in Master of Agricultural Leadership.
Mike Vardy is the founder and main writer at Productivityis. He writes guest posts on several top-rated blogs like Huffington Post, Lifehacker and SUCCESS Magazine.