Asana project tracking and work management software helps teams around the world be more productive. The software continuously includes new features in its regular release. Whether it is a new language, a faster way to edit comments, or a better way to view projects, the results are positive. Teams are able to track work, manage projects, and coordinate efforts more effectively. The releases in the last two months include the availability of the software in Japanese language, new Portfolio features, an updated view in Timeline, and more. For a powerful reporting and exporting tool for Asana, give our own tool Bridge24 for Asana a try.
Asana Now in Japanese
When Asana launched in 2008, it was available only in English. In just the past two years, it became available also in French, German, Spanish, and Portuguese. Now that the software is present in 195 countries, it has recently added Japanese in the languages it is available. However, it is only the start of its commitment to Japanese customers, like CAMPFIRE and Zaim.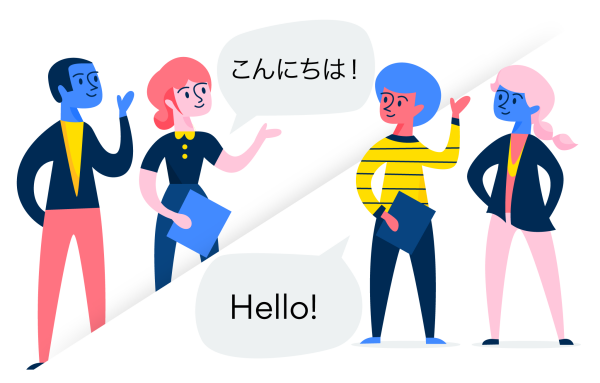 The work management platform aims to help Japanese teams implement work-style reform in how they manage and collaborate on their most important projects. Furthermore, its website, Guide, and the Asana Academy course are now all available in Japanese. A Japanese Community forum can provide support as well. The company plans to open an office in Tokyo later this year, and with it, a localized customer support, too.
Portfolio Updates
Portfolios is a feature available to Asana Business and Enterprise customers. It provides users a better overview of all their important projects in one place. Beginning with the March 2019 release, they can now preview status updates when viewing projects. This allows project managers to quickly know which projects are on track. In the April release, users can now share portfolios by simply adding teammates. This is an additional quick way to keep other stakeholders updated on the progress of projects. Thus, there are now two ways to share. First, (1) they can simply copy the Portfolio link, and share it with others. The other way is to (2) add Portfolio members by name. They can also (3) set the member as the Portfolio Owner, or remove them.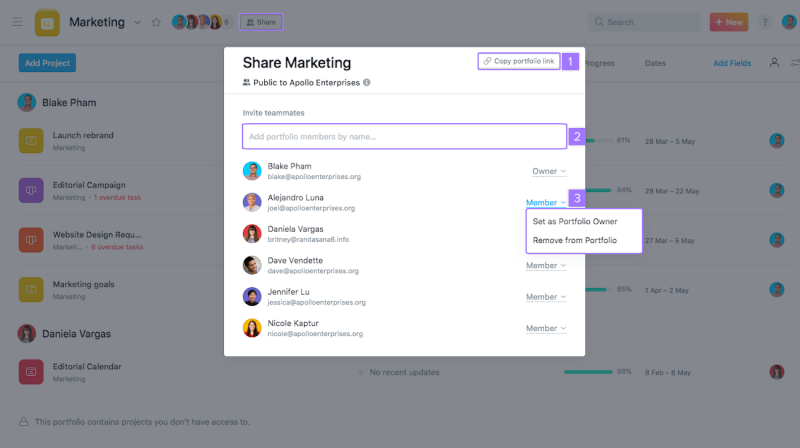 Add Sections Hotkey
Asana has a Sections feature that enables teams to divide and organize tasks in a project. They are flexible and useful. Users can create categories, workflow stages, or priorities in their task lists with Sections. The April 2019 release now includes a new add Sections hotkey. This allows teams to quickly create a section on ListView simply with the keyboard shortcut Tab+N keys. In the meantime, it is not possible to create sections on the mobile app.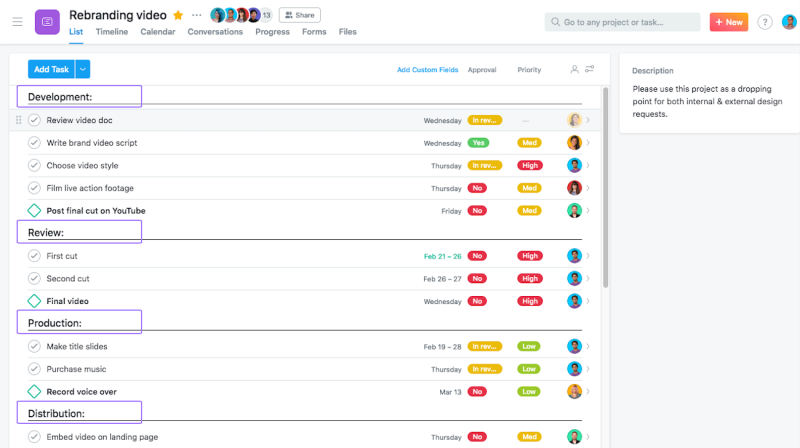 Other New Features
The March and April 2019 releases includes other new features. For example, it is now possible to edit comments on conversations, similar in how users edit comments on a task. Also columns now appear on Timeline. Timeline is an Asana view that shows tasks, assignments, duration, dependencies, dates and other details. Board projects will now also show columns on Timeline. This feature makes it more meaningful to toggle between lists and boards.
The latest release also allows users to filter milestones when doing an advanced search. And lastly, when users create a task on the mobile app, privacy indicators help them identify if they are creating a private task on My Task, or a public task on a project. To learn more about the latest features, release or updates, visit Asana also on Twitter or Facebook.