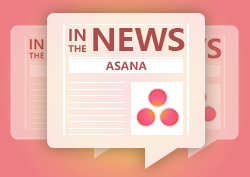 Asana team application provides people a fast way to track projects in a highly visual way from start to finish. In this news list, surprising use of research and focus on customer experience will be shared in an upcoming webinar titled How Asana's head of customer success has built a cult following. Also, a resource for educational web tools recommends 3 excellent collaborative task management tools for teachers in collaborating with colleagues on various tasks and projects. Finally, an article shares 16 essential tools to help streamline your workload this summer, so that people can have more free time to enjoy the season.
How Asana's Head of Customer Success Has Built a Cult Following
In this Venture Beat article, Brian Boroff, Asana's Head of Customer Success and User Operations, gives some information of how companies like Intel, Dropbox, Airbnb and Uber remain devoted in using their popular app. He revealed that through the hard work and feedback of a research team who looks at user profiles and identifies changes in product use, they are able to continually revisit and revise customer experience. This input is used by his team to tie back how they can educate users, help them do better using the application, and therefore continue to use the app resulting in revenues for Asana. The information they gather has helped them work better on customer education, adoption, and customer success. Those interested can register for free for an upcoming webinar hosted by Venture Beat.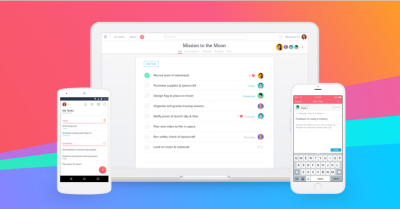 Contact the author: Twitter
Read the original article from Venture Beat
3 Excellent Collaborative Task Management Tools for Teachers
Educational Technology and Mobile Learning is a web resource for teachers and educators, providing them information about the latest web and mobile tools to use in their profession. This article presents 3 tools – Slack, Trello and Asana – and describes how these web apps can be effective educational tools in creating, organizing, and managing projects as well as collaborating in real-time with colleagues and friends regarding joint tasks. The features in Asana are mentioned, such as its ability to create tasks, to-dos and reminders as well as others like document management, conversations, notifications and its powerful search.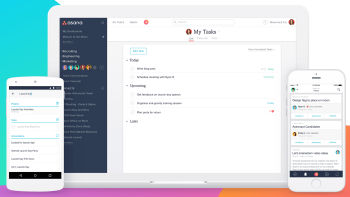 Contact the author: Twitter
Read the original article from EduTech and mLearning
16 Essential Tools to Help Streamline Your Workload This Summer
In this Social Media Today article, Aleh Barysevich, an SEO, social media and Internet business expert, shares 16 tools that can help bloggers, webmasters, and online marketers manage their workload effectively and still have time to enjoy the summer season. Social Media Today is a resource where insights, best practices, and practical tips for social and content marketing are shared. Among the tools that Aleh listed is Asana at number eight. He describes the application and its features. He also shared some use cases, where and for whom it will give the most benefit, as well as some pricing details. The other tools include task list managers such as Wunderlist, brand monitoring tool Awario, and social media post manager Hootsuite.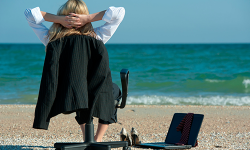 Contact the author: Twitter
Read the original article from SocialMediaToday