Asana online project tracking software announced the latest feature called custom fields. It started rolling out the feature in beta last July 2016 to selected customers. Apparently, the new feature is available to Asana Premium customers only. This release is another one of the company's ways to empower teams to do great things together. Of course, better teamwork includes being able to track anything. Custom fields allow users to extend the capabilities of tasks to help teams plan, manage and track.
Track All Things with Custom Fields
Customers of Asana come from a diverse selection of organizations and industries. Consequently, tracking of work through tasks has reached a breaking point where additional information needs to be tracked with it. Custom fields are the solution to this growing requirement. Users are able to configure their application with custom fields. As a result, they are finding it easier to track software bugs, purchase orders, job applicants, editorial calendars, and more. Users can use custom fields, for example, to track the following:
Stage: A field for tracking work that moves through multiple stages
Cost: Users can create fields such as estimated costs and actual costs
Priority: A field for priority of a task with corresponding drop-down values
Custom fields provide users the ability to track just about any data in a structured way. Moreover, users can search and sort these fields. They can use Advanced Search to filter searches and sort lists. They can now view their work in different and detailed ways that is relevant and meaningful to them. Custom fields appear in two places. They appear as columns in the main pane's task list. Also, they are fields in the right pane's task details.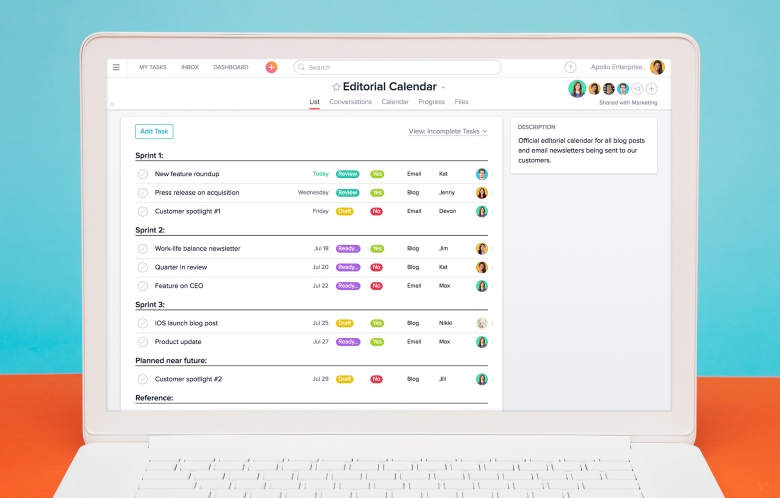 How Custom Fields Will Work
Asana is rolling out the custom fields for every project. Users can add the fields they need and these will appear in list view. These will also appear in the task details of any task. Users are able to edit the values from the task pane. For the moment, custom fields include three types:
Drop-down options with assignable colors
Text input
Numbers
Custom fields are powerful components to the application. They are global to the Organization and can be used across multiple projects. They are easy to use as spreadsheet but as powerful as a database. Any member can create a new field, edit names or drop-down options. However, a field type cannot be changed after the custom field has been created.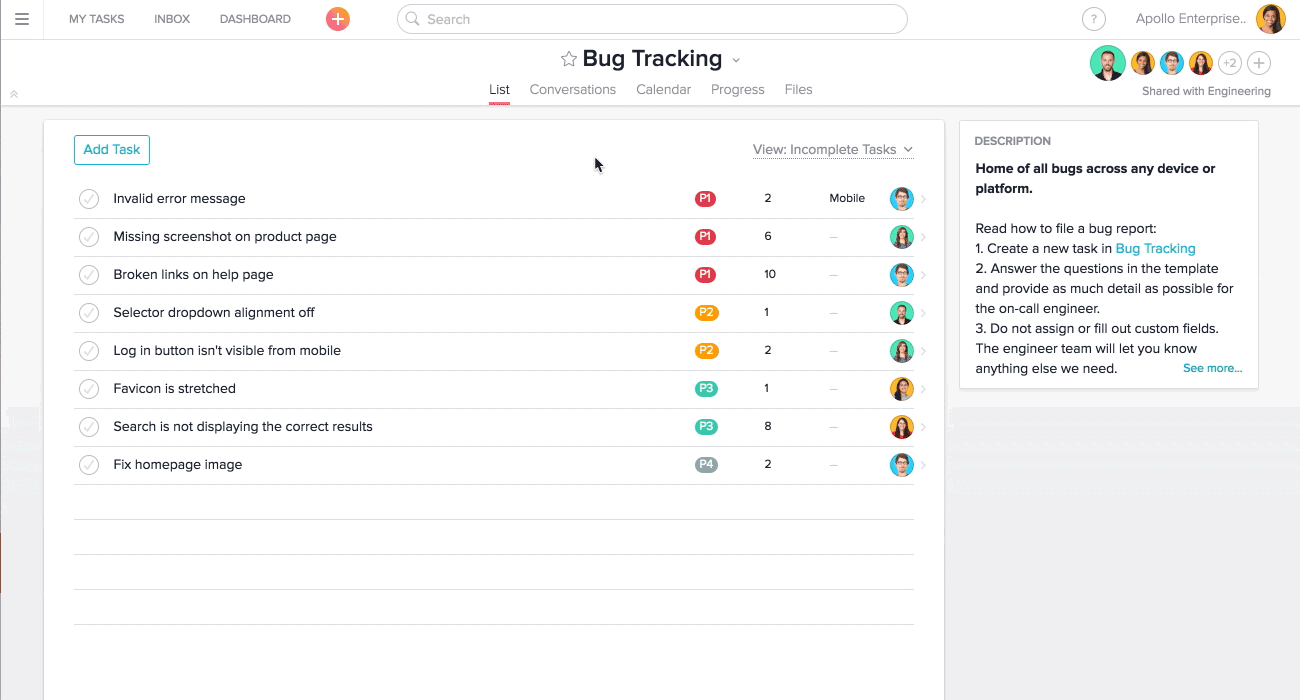 Manage Custom Fields
Custom fields are managed at the project level. Users can click the arrow in the project header and choose from the drop-down their selected action. The dialog box will appear. From there, they can view each field's name, identify each type, and see the description. Users can also edit or remove any field. Finally, they can add a new field to the project. They can also rearrange the order of the fields.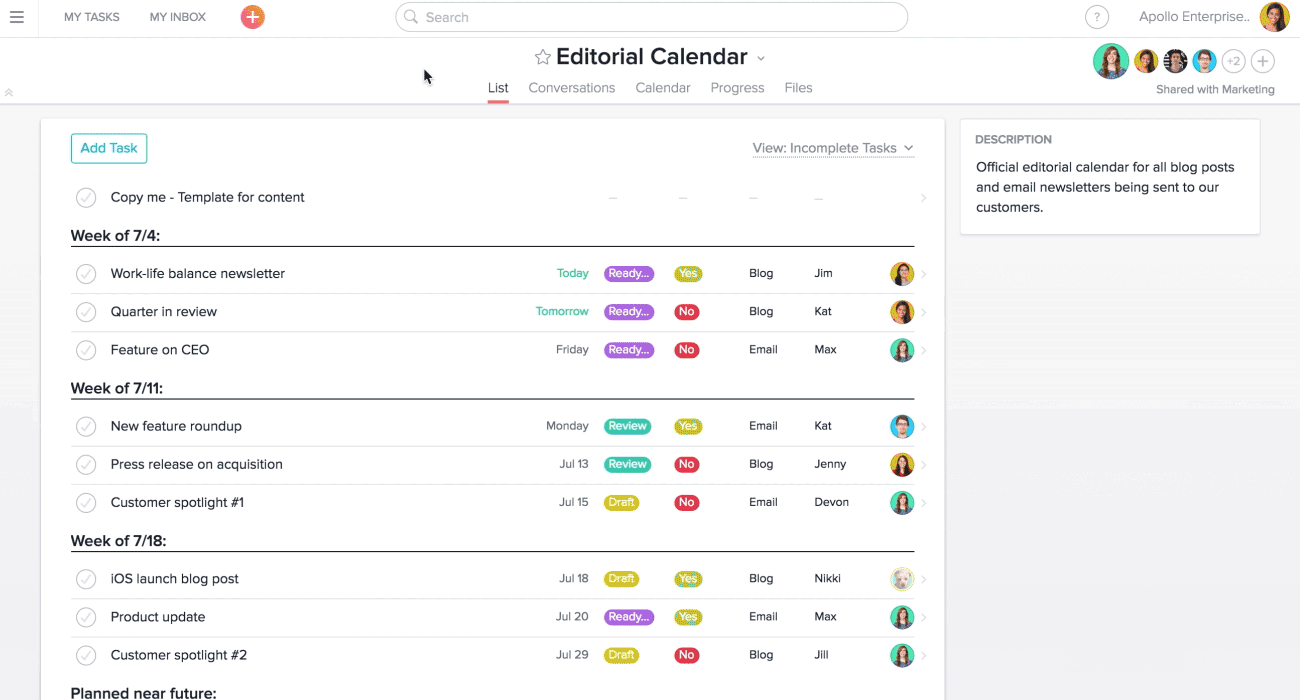 Rolling Out to More Customers Soon
Asana is gradually allowing premium customers to experience this new feature. They will continue to roll it out to more people over the next months, up to the full public launch. Premium members have access to more members (more than 15) and powerful features. Users can learn more about this new feature and other updates by visiting their Twitter, Facebook, LinkedIn or YouTube page.