Asana is an online productivity tool that provides teams and companies clarity. People are able to work together better because they have a clearer view of what, how, and who they are doing work with. In 2017, the company announced reaching over 20,000 paying customers. After just 6 quarters, they are now celebrating 50,000 premium customers, all managing and tracking their work in Asana. For a powerful reporting and exporting tool for Asana, give our own tool Bridge24 for Asana a try.
Asana Milestones
Asana is excited to announce the achievement of several important milestones. Launched 6 years ago, it has now reached 50,000 paying organizations worldwide. What is exciting is not only the great number, but the pace as well. In 18 months, the number of paying customers more than doubled, from 20,000. This is on top of the 1 million registered users who are using the free plan. Furthermore, revenue accelerated in each of the past 6 quarters. Revenue growth rate is now about 90 percent year-over-year.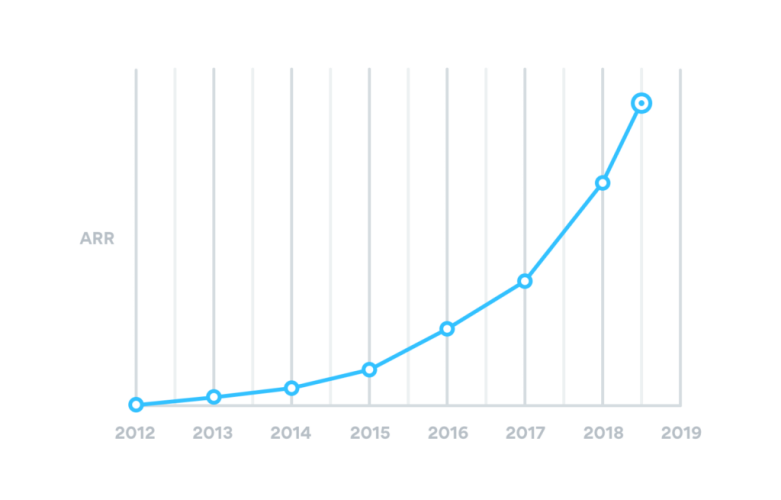 Asana-empowered customers
The number of organizations that are adopting the productivity platform continues to grow since it began in 2012. Small businesses as well as global enterprises across different industries are embracing the application. With it, they are able to achieve greater clarity in their projects and processes. Customers such as Coursera, Disney, and NBC Universal, gain valuable insight and derive value as they face new challenges and complete their goals. Organizations such as Concerted Care is using the software to prevent opioid overdose deaths.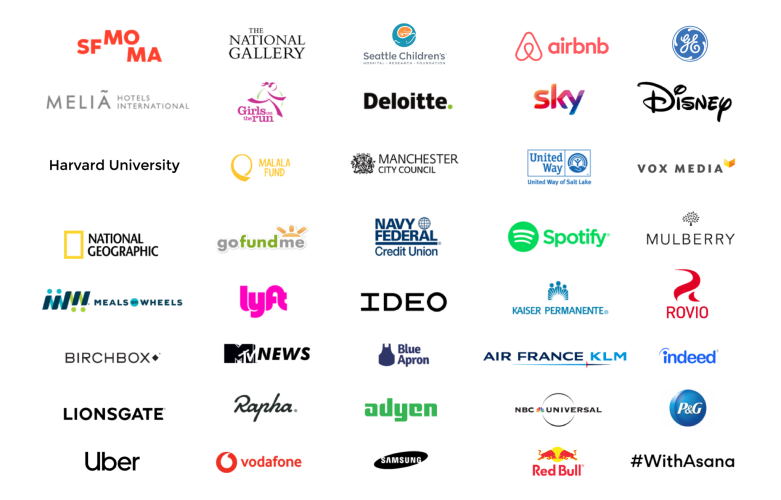 What's driving the growth?
Last year, new leadership, global drive, and a focus on the enterprise were the strategies for growth. And the results are great. In fact, the areas that are producing the strongest growth are international expansion, product innovation, and the support for large enterprises.
International expansion
Work management is now accepted globally as a critical element for successful business management. Asana is now present in 194 countries. Its international business now represents half of its revenue. They continue to see strong growth globally, and so will continue to scale international efforts. For example, it is now available in French, German, Spanish, and Portuguese languages. Japanese will be next. Among its European customers is Air France KLM. When the 2 airlines merged in 2004, the company became the largest airlines in Europe. Its business development chose Asana to manage and coordinate work across teams in different locations and business functions. They use the software to direct large-scale innovation projects and internal applications to serve the needs of its 84,000 employees.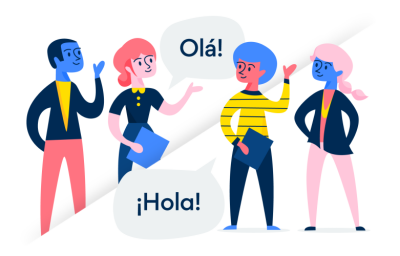 Product innovation
This year, Asana introduced new features that aim to equip teams with more ways to visualize and manage their work. Timeline gives users a comprehensive view of how work fits together. Rich text allows them to communicate more clearly. Custom fields can now include emojis and links. Also, they now have the ability to manage approvals. In terms of integration, they released a new Slack integration version for better work-conversation connection. The latest Asana for Outlook gives email users trackable and actionable items right within their inbox.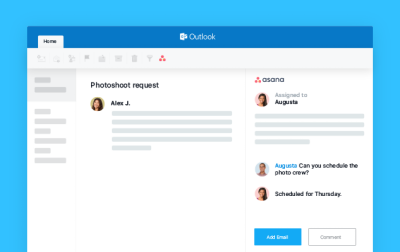 Enterprise momentum
The third area of growth is in the enterprise. As companies grow larger, their business needs also become more complex. This requires even greater clarity and coordination for every team member. Therefore, Asana is expanding their enterprise programs and is actively positioning themselves as the work management tool of choice for larger organizations. Some of the efforts toward this area is earning the SOC 2 Type 1 certification, and several Privacy Shield frameworks. Also, service accounts, user provisioning, SAML, and other features were developed to support large-scale deployments.
Focused on the mission
Asana's mission to help teams work better together continues to be the main focus. To get there, they are meeting customers and launching products wherever they are communicating about work. The company continues to expand by hiring hundreds of new employees. They are now in the San Francisco, New York, and Dublin offices, ready to help even more teams gain clarity of their work.
For more information on company information and other announcements on the product, customers or best practices, visit them also on their Facebook, Twitter, LinkedIn or YouTube page.