Asana is a work tracking and project management application built for teams. It has features and tools that enable users to track the team's work from start to finish. Aside from managing projects, they can also use it to keep organized and productive, for Agile management, for workflows, reporting and more. It also works well with other tools that people are already using. Recently, it announced integration with Siri, Apple's intelligent personal assistant included in iOS. For a powerful extension to Asana, give our own tool Bridge24 for Asana a try, or access it on their Integration page.
Hey Siri
Asana now works with Siri to enable users of both applications a new way for adding tasks, reminders, and work easily. They can quickly create to-dos by telling Siri to remind them about the upcoming conference, or a letter that they need to send to a colleague. The Siri integration allows a user to quickly capture or record an idea, and keep it moving forward without having to type it.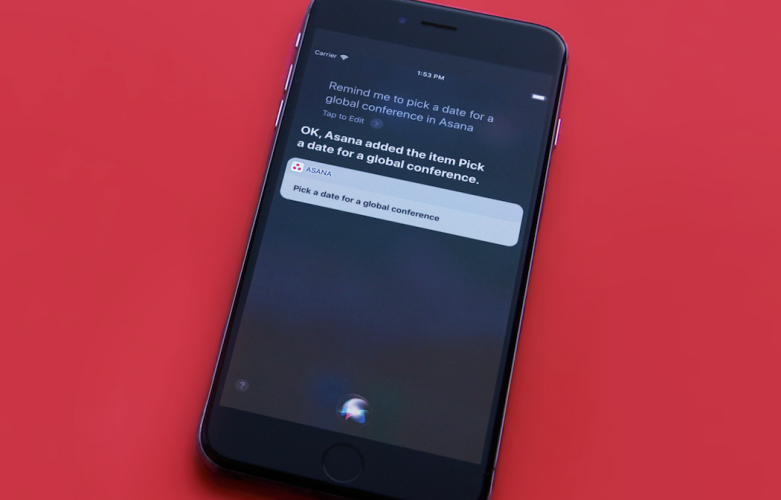 How to Create Tasks in Asana with Siri
It is easy to create the first task with the new Siri integration. The first thing to do is to make sure that you are running the latest version of the PM app for iOS. To start adding tasks, press and hold the Home button. Say the words "Hey Siri." Next, say the task name, for example, "create a task in Asana to post photos." It is important to mention the phrase "in Asana" or "using Asana" within the task name. You can check My Tasks to see if indeed that task has been created successfully.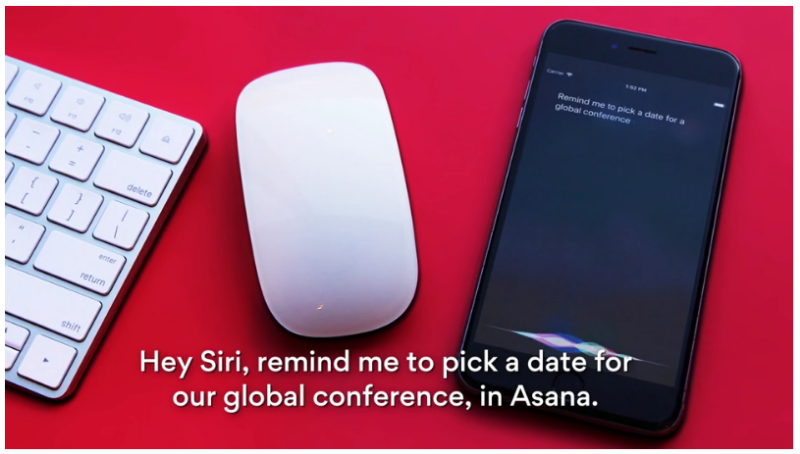 Siri Integration in Multiple Languages
The latest Asana version with Siri integration also works in other languages. About a month ago, they announced that the PM app is now also available in French and German. Spanish and Portuguese are coming early next year. As such, the integration is able to function just as well with the other languages.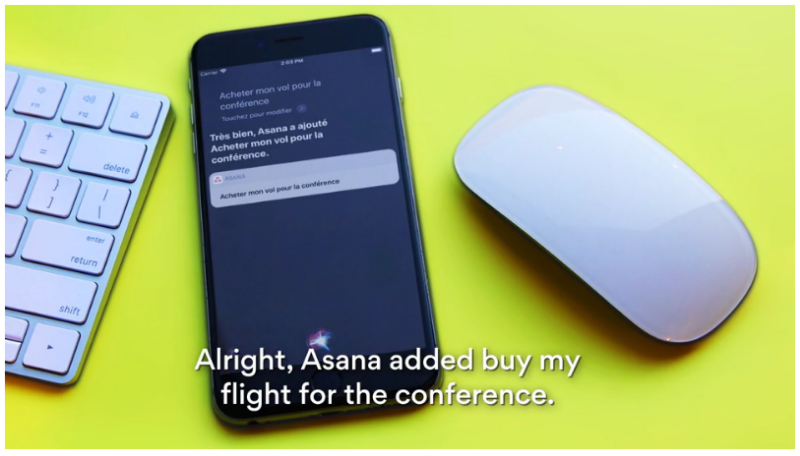 Needed Requirements and Some Particulars
To make sure that users are able to make use of this new feature, there are requirements to be satisfied. First, Apple device users need to have iOS 11.0.0 or higher. Also, they should have the latest Asana version 6.5 or higher. Users need to be signed in with their Asana account. On Settings, Siri & Search, the toggles for the Asana app should be on. Sometimes, Siri creates reminders instead of tasks. In this case, it is helpful to avoid using the words "remind" or "reminder," as these triggers Siri differently.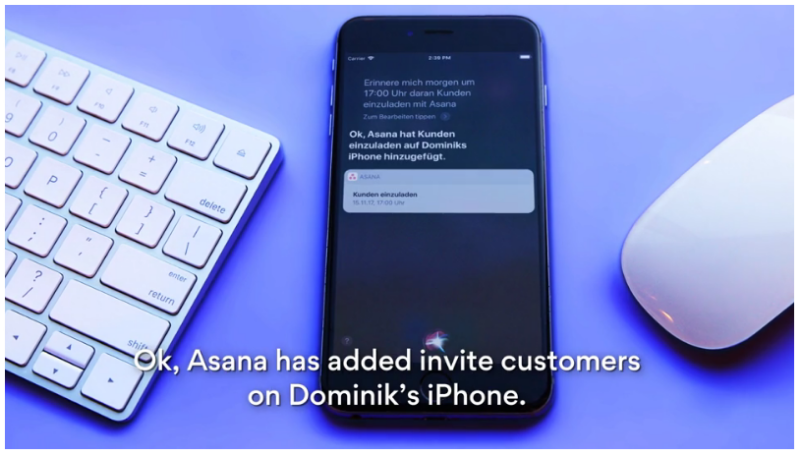 More Options Soon
At the moment, users can only add tasks for themselves with a due date. As more languages become available, the integration will also include the newer languages. Also, the development team is working to add more options, such as projects and tags. As always, Asana is listening to customer feedback regarding this latest integration.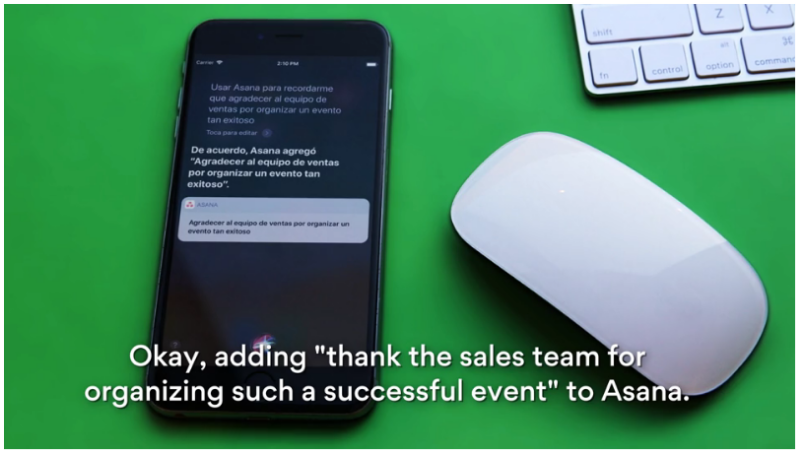 For more information on this new feature and other integrations or announcements, visit them also on Facebook, Twitter, LinkedIn or YouTube.