Being a business owner is stressful, whether you're out in the field or sitting behind a desk.
Maybe you need to check your email at the start of the day, but then you also need to hop onto three different excel sheets to keep track of invoices, project deadlines, and employee tasks. Soon enough, your computer is at full capacity, and so is your brain.
Asana is an excellent platform that condenses your company's workload and projects into one space where you can communicate, manage, and track important tasks and take control of multiple things, like individual workloads. Asana has plenty of features that help you increase productivity across the board.
Using the right tools for productivity has become even more important during the coronavirus pandemic when both companies and teams have faced many challenges. Thus, according to Taso du Val, Toptal's CEO, staying productive and adapting to changes even through tough times is critical: "It's clear that major institutions, companies, governments are going to have to fundamentally rethink everything from how they're going to address the many requirements that are unleashed by this pandemic to how they're going to structure work in the future".
What is Asana?
Asana is a web and mobile-based application engineered to help teams organize, track, and manage their work all in one interface. Asana was conceived by founders Dustin Moskovitz and Justin Rosenstein, who met while leading engineering teams at Facebook. Frustrations grew as the influx of work expanded, and both team leaders found it extremely difficult to coordinate numerous group tasks, like distribution of work and meetings.
Asana is a Sanskrit word that refers to the traditional seated position of meditation and yoga. The company's ideals surround the Buddhist principles of ease, focus, flow, and it aids in bringing these aspects into the workplace.
Asana Features That Help You and Your Colleagues Increase Productivity
The founders explicitly designed numerous Asana features to help increase productivity, like Timeline and Automation. Let's dive into each of these and determine how they help streamline your project management teams.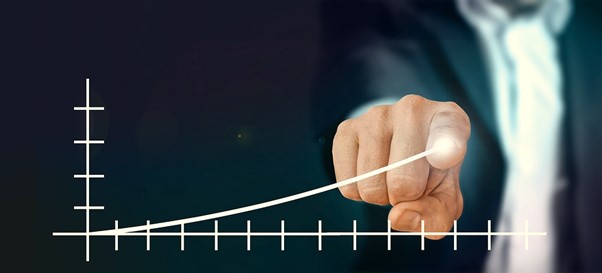 Workload Monitoring
Unsurprisingly, Americans work 137 more hours per year than Japanese workers, 260 more hours per year than British workers, and 499 more hours per year than French workers. Burnout is a real threat in the American workplace and can be detrimental to productivity.
Asana Workload lets you easily view who you've staffed across various initiatives, including their individual workload. If a team member is over capacity, you can quickly rebalance the scales by dragging and dropping tasks.
Instead of redistributing work as you go, you can also plan ahead with Asana's capacity planning. Capacity planning lets you assign a value (hours, points) to various areas (marketing, analytics, etc.) to ensure that balance is in place, and no task is receiving unwarranted attention.
Timeline
One of the most frustrating things about working with a team is scrambling to meet deadlines. First, you need to inform everyone of each deadline and what is required. Second, they need to do the work to meet the deadline. And if they don't, then the entire project is thrown off track.
With Asana's Timeline, you can easily map out every task on an easy-to-use and flexible interface that all employees have access to. It's quick and easy to set up, and you can even import a premade CSV spreadsheet file into Asana.
If anything changes or work falls behind, you can quickly go into the timeline and drag and drop milestones according to the project's needs. Having everything condensed, easy-to-read, and available in one area increases team productivity tenfold by having everyone on the same page, aware of tandem responsibilities.
Automation
It's no secret that the less time you have to spend on manual, mundane tasks ends up translating into higher productivity on the project or campaign at hand. Asana's Automation system gives you more time to focus on your team and their responsibilities rather than basic behind-the-scenes work.
Asana Automation includes a built-in rule builder that allows you to set a priority level, due date, assign a team member, and place tasks in a specific section.
Automation also allows you to convert basic projects into custom, pre-set templates, create work request forms, streamline the approval process, and shift dependencies in under a minute. This means that if one deadline gets pushed back, any dependent tasks will be pushed back as well, without requiring you to filter through each job and change them yourself.
App Integrations
Nothing throws a team off balance more than a sudden switch in platforms or interface. If you're considering condensing your operations to Asana, you might be worried about the hesitance you'll face as workers adjust. Luckily, Asana supports the integration of hundreds of typical applications that your team is already using daily.
These integrations include Microsoft Teams, Outlook, and Zoom, but the list doesn't stop there. A transition to Asana would be seamless and easy, reducing team members' stress as they adjust.
App Availability
The next feature about Asana that helps keep your team productive and on track is the application availability. Asana is available on a computer and as a mobile app on both iPhones and Android devices. This is especially beneficial for teams that are constantly traveling and need to check in on deadlines on-the-go. Instead of stopping to pull out a laptop at a coffee shop or airline gate, all they need to do is a glance at their phone.
Miscellaneous Boosters
The following features are embedded in Asana's overall platform, each contributing to productivity:
You're able to mark tasks for later so that you're only focusing on the most pressing matters at hand, and Asana will remind you at another time.
If you have too many tasks, you can easily re-assign something to another team member, so everything is getting completed on time.
Focus on only the most crucial communications by efficiently organizing your inbox. You can archive messages and refer to them later if need be.
You can set priority levels for each task that you need to complete during the day so that you've organized your schedule and you're not cramming at the end of the workday or pulling unnecessary overtime.
Asana and Productivity
Asana is a proven boost to productivity in the workplace and is a valuable asset for teams worldwide. Not only can you check in on your mobile device while on-the-go, but each and every aspect of Asana is laid out smoothly and contributes to an efficient flow of information.