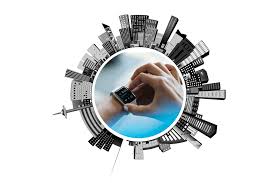 As humans, people are constantly bombarded with daily tasks– whether at home, at school, or at work. Designed to mobilize the system that comprises the body, people need to keep up with the rest of the human force in order to survive. No one has the power to take control of what is to come; however, choices are available. So it is here that self-management is important.
At night, before sleeping, people think of the things that they will do the next day with a vivid imagination as to how it should be done. Come the next day, an unexpected problem arises and the plans that were thought of the previous night are compromised. Given that, how useful is self-management? And how can a person prioritize and be more productive at the same time?
What is self-management?
Self-management is being in-charge or in control of the things that need to be done with time. With different sources of influence, shaping one's overall life depends on how much he can develop through self-management. This means that a person has the will and control to achieve the desired result if self-management is applied.
According to Peter Drucker in his book "Managing Oneself", modern opportunities are what people live in today. But one must have a sense of responsibility for his maturity and development. To be an effective chief executive officer, one must be effectively knowledgeable of his responsibilities. This means that a mindset of being an employee and a manager can be personified through self-management.
Time is of the essence to make self-management more attainable. Without possessing certain character traits, self-management will be hardly attained. Here are some of the traits that one should have in order to succeed at self-management:
1. Be organized
This is true when there are many responsibilities expected from one person. One cannot afford to be unorganized knowing that tasks are piled up with deadlines. Work smart so that quality work is consistent in every deliverable.
2. Be analytical
With self-management, being analytical comes in handy because this is where you can re-route the directives without sacrificing the step by step process.
3. Be calm
People get stressed not necessarily because of the situation, but oftentimes, because of their reactions. In self-management, being calm makes a sound mind which is necessary.
4. Be goal-oriented and purposeful
It is difficult to go on in life without clarity in what to achieve and in not knowing the purpose of achieving those. Knowing the goal that is packed with purpose on why you want to do what you do will hype your motivation.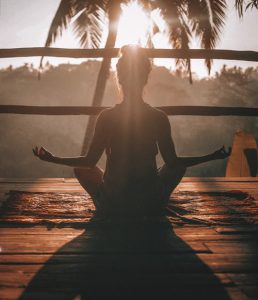 But is self-management important?
People are born without the freedom to choose their parents, families, status in life, and other aspects. This is why it is important to make do of what is given and maximize whatever is there. This makes one's perspective of self-management varied. So let's tackle why self-management is important:
1. It makes a person independent
Life is totally different when one is independent (mentally or financially) compared to those who rely on others. Self-management created this great benefit because discipline and determination are constantly exercised.
2. It breeds a powerful reputation
There is that one person who walks into a room and silences everyone. He is not necessarily the boss but an encounter with him brings out an instant gesture of respect. That is because one cannot be respected if a person does not apply self-management.
In self-management, how can a person prioritize while ensuring productivity?
Actualizing self-management can be a struggle especially if there are multiple tasks that need to be submitted in one day. There are 3 ways that can attest the effectiveness in improving self-management while prioritizing and being more productive: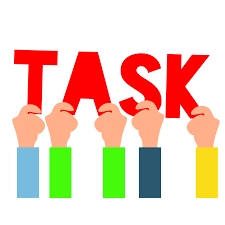 1. Using the time management matrix
This matrix is composed of 4 quadrants and these are:
Neither urgent nor important
Urgent but not important
Important but not urgent
Urgent and important
This is where a person's decision-making skill is put to test as to how good he is in prioritizing and segregating the tasks. Spending most of a person's time on the urgent and important will likely result in being stressed out. Therefore, it's important that one must identify how to effectively use this quadrant.
On the other side, a person who consumes his time on neither urgent nor important things shows that he is not on top of his deliverables. That is because when one puts off until tomorrow what he can do today, he ends up cramming and becoming unproductive. Therefore, be strategic on how best you can use this quadrant.
2. Don't get easily distracted
Staying focused is one of the best ways to keep track of the priorities being set while ensuring more productivity. Socializing with co-workers is good but getting distracted with that they have to say about a person or things will compromise self-management So, it is best to be time conscious and learn when to say no.
3. Always catch oneself when keeping away from the goal
Self-awareness is very important in prioritizing and being more productive. No matter how good a person's performance is, if he is full of himself, it will hamper the goal and he will get lost. So stay grounded and be reminded by self-management.
Conclusion: Every day is a learning process
To be successful with self-management, one must understand that every day is a learning process and no one is perfect. It is here to guide and ensure that despite the challenges the day may bring, prioritizing and being more productive are not compromised. People should be constant and consistent when applying the above-mentioned tips for self-management so that the desired result can be achieved. We can only get better with consistency and constant learning.