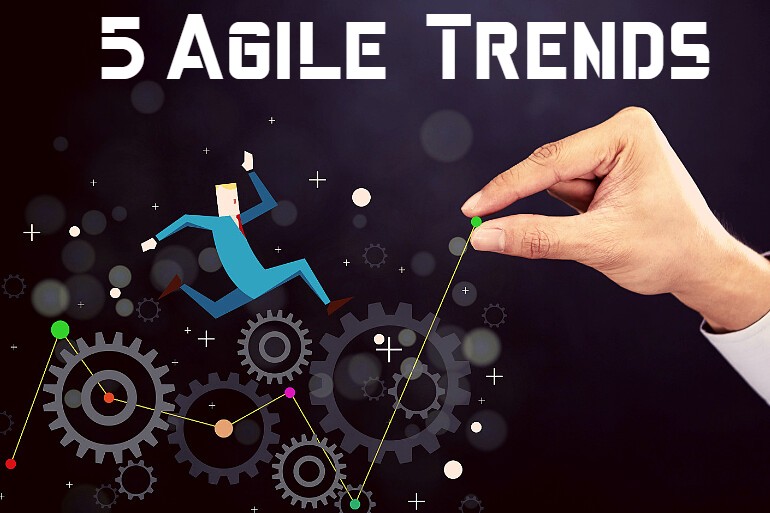 Agile has evolved–keep track of the latest Agile trends this year.
Let us take a look at the agile trend that is impacting the world of software development and the industries that are getting into the Agile world.
Agile is the latest and better way of project management that targets covering projects in a wider structure. It usually consists of making plans from big to small and of achievable assignments that are worked on in a shorter span of time. The whole procedure is bound to the four core values:
Customer collaboration over contract negotiation
Interactions over processes and tools
Responding to change over following the plan
Working software over comprehensive documentation
It can be beneficial to adhere to the Agile approach in such a way that it empowers the ones involved. Taking ownership in the workplace and promoting realistic, constant growth. The strategy of Agile has been here for over ten years but only around three years ago that it was used by companies. It is reported that over 90 percent of the professionals have started to apply Agile in their fields, according to the 2018 annual State of Agile Survey.
What are the 5 Agile Trends that Managers need to know?
If an organization wants to take advantage of the methodologies of Agile, here are the 5 trends to consider:
1. Agile more than the Information Technology
The idea of an Agile method came about from the department of information technology (IT). The unsystematic management in an IT department and the challenges to multitasking deliverables that need to be finished in a limited time compromised the quality of work. On the other side, Agile method resulted in clients being satisfied because it boosted performance while targeting the allotted time.
The roots of Agile principles as observed by project managers are useful to a lot of programs and departments. As this continues, it will be found out that Agile is more of a principle that circles around the four core values stated above. Philosophically, Agile is applicable to almost anything.
2. Roles in Leadership through Agile
Since the agile trend has impacted different sets of teams, determining the roles of agile in a particular work should be emphasized. The thing is, in a team that is managed through Agile, there is no hierarchical leader. Therefore, the roles are split into three:
Team Members: These are the people who are responsible for their own tasks in the group. Although not in the leadership role, they have to be the "leader" of their actions. The product manager and scrum master cannot get in the way with their tasks.
Scrum Master: This is the "leader" in charge of keeping an eye on the individual tasks of the team.
Product Manager: This is the person who covers the entire project, sets the goal, and is flexible to the requirements of change.
It can be assessed that through an Agile method, everything can run smoothly and efficiently with the right people and delegation of work.
3. Search Engine Optimization (SEO) with Agile Planning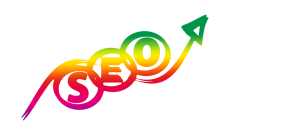 SEO is a branch of marketing that has proved itself to be important although it is new in the field. Ayima, a specialist in SEO, highlighted the importance of leveraging the power of search engines to give a critical perspective. Additionally, knowing how trends can be dynamic, this shows that having an SEO strategy is very important.
Furthermore, using Agile guarantees that professionals can timeline their workflow, considering that SEO is a complete factory of moving parts. It is one of the most interesting aspects of agile trends because it exemplifies how project management is felt beyond software development to the industries through agile.
A lot of things can occur, despite intensive development, planning, analysis, and implementation, before the purpose of SEO strategy actually happens. Applying the philosophy of Agile as found by Managing Director of Bowler Hat, Agile has assisted their tracking to what is happening in everything, accompanied by burn charts and sprint cycle tools.
4. Scaled Agile Framework
One of the fastest and easiest ways to scale is Agile through the Scaled Agile Framework (SAFe). Two things compose SAFe–a lean manufacturing mindset and iterative development.
The latter concentrates on the main pie of Agile: making big ideas break into small bits. A lean mindset, on the other hand, ensures quality while using fewer resources. Since SAFe is focusing on the whole system instead of its parts, it is indeed a secure way to scale. It identifies the problems that arise in implementations, workflows, and in strategizing the company.
5. Agile Coaches and their growth
As Agile becomes more popular, more "Agile Consultants" offer their services as a coach. Here is the suggested legibility to look for when getting a consultant according to business experts on CIO:
SAFe 4 Scrum Master
Project Management Institute – Agile Certified Professional (PMI-ACP)
Professional Scrum Master (PSM)
Advanced Certified ScrumMaster (A-CSM)
Certified ScrumMaster (CSM)
There is a total of 9 main project methodologies:
PMI's PMBOK
PRINCE2
Waterfall
eXtreme Programming
Lean
Scrumban
Kanban
Scrum
Agile
Agile is not perfect but it is considered to be the top project management method this time. An example is, documentation is more detailed because the requisites are showed for its development in time. With that, the methodology constructed with Agile and Waterfall is more favorable. It is said that 89% of project professionals have confirmed that they practice the implementation of hybrid project management. This is one of the ways to make up the foundation in preparing for any challenge a project brings. The best way is to put to test the method that will work best for the team and for you.