Asana is a platform that enables teams do great things together. As they create projects, complete tasks and move work forward, everyone knows who is doing what, by when. This greater transparency promotes accountability and boosts productivity. Teams are trusting each other more. And teams across 192 countries are also relying more on this project tracking solution. Now, Spanish and Portuguese languages are available, in addition to English, French and German. For a powerful reporting and exporting tool for Asana, give our own tool Bridge24 for Asana a try, or access it in their own Integration page.
Helping Spanish and Portuguese Teams be more productive
Last quarter of 2017, French and German languages were added to help a growing number of international customers be more comfortable and productive. And as planned, Spanish and Portuguese languages are also now available to help teams from these countries. It is a way to help teams who are speaking these languages have more clarity as they communicate and collaborate on their projects. In return, they will be able to manage their work effectively and achieve better results.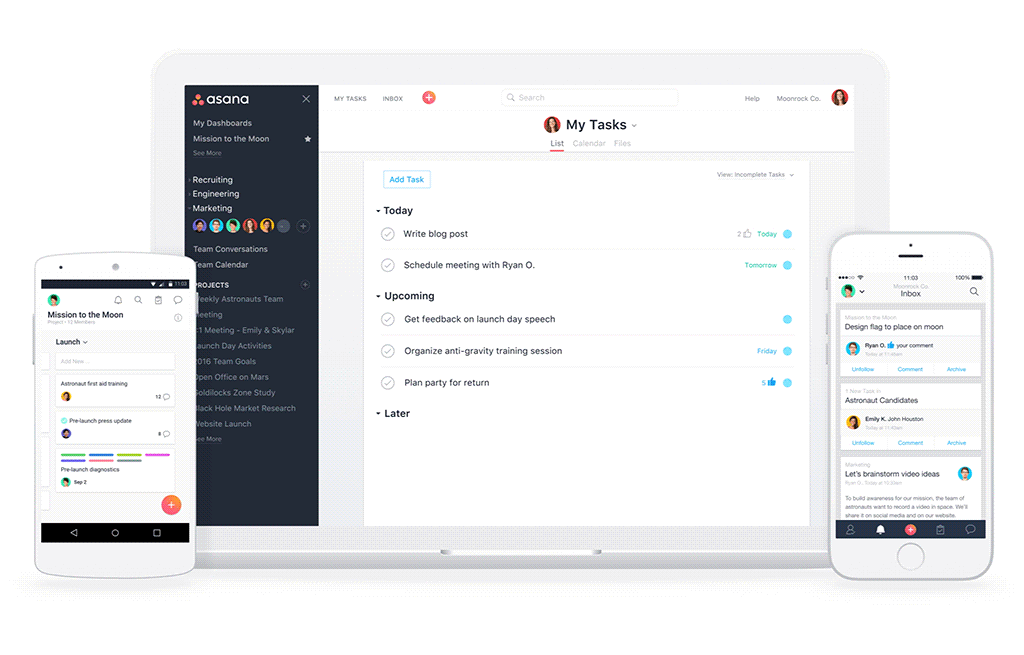 Customers Across the Globe
Meliá Hotels International – Meliá Hotels International is one of the largest hotel companies in the world. It has several brands and over 350 hotels in 40 countries all over the globe. Their headquarters is in Palma de Mallorca, Spain. Meliá uses Asana to build and maintain its IT systems. Tomeu Fiol is the IT Director for the EMEA area. Accordingly, the project tracking application helps their team know in real-time what is happening and what needs to be done.
Omnilife – Another customer is nutritional supplement company Omnilife. It is based in Guadalajara, Mexico. According to Marcela Michell Almaguer Ureña, Asana keeps their team on track with their international expansion project. As the Project Leader, she stated that using the project tracking app keeps them connected with their country managers around the world without the worry of losing something by email.
Quero Educação – Quero Educação owns an education marketplace website for Brazilian colleges and universities. Since its launch in 2012, it has partnered with over 1200 universities, resulting in the enrollment of more than 240,000 students. Thomás Dias is the product director, and he stated that Asana helps them easily set up their specific mix of agile best practices.
Revmob – Among the largest mobile ads network in Latin America is Revmob. They are leaders in helping developers turn their apps into businesses. The company has many teams using Asana, including the team of Denise Biscaro. She is a product owner, and the project tracking application enables her team to follow several projects in parallel. Thus, they are able to monitor the status and progress of teams and tasks.
How to change Language in Asana
To change language in the application, users should first click on their profile photo or initials, which are located on the top right corner. Next, they should select My Profile Settings, and then the Display tab. From there, they can click down the language button and select from the choices.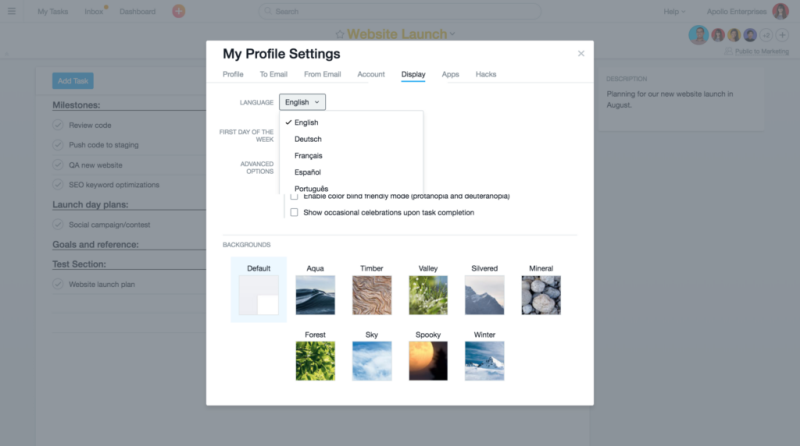 More Improvements
Together with the availability of the additional Spanish and Portuguese languages, other improvements have been made. For example, a more powerful calendar view lets users visualize when work is actually happening. They can now choose which day starts their week. It can be any day that makes the most sense for their work and team. Existing Premium and Enterprise customers can now pay either in euros or pounds. As more new customers around the world are using the application, Asana is now ready to accept payment either in dollars, euros or pounds.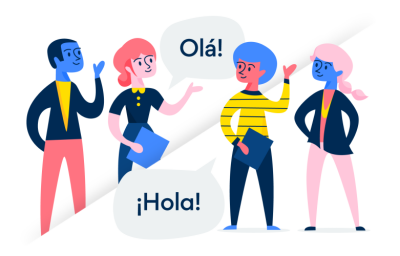 Thinking Globally
Asana is committed to enabling teams work together effortlessly. In fact, the addition of more languages and local customizations is helping in achieving this mission. To learn more about the latest feature additions, and other international product announcements, visit also their Facebook, Twitter, LinkedIn or Youtube page.