Asana is an online collaborative work management and project tracking application used by teams. It launched in 2008 with a mission to provide teams and organizations the clarity to execute their projects and processes. From experience, the founders knew how teams have been distracted and delayed because of spending too much time tracking project status and work assignments. And as the application helps teams move work forward, more and more teams are getting work that matters done. For a powerful extension to Asana, give our own tool Bridge24 for Asana a try, or access it on their Integration page.
Generation Investment Management
To achieve the grander mission of helping humanity thrive through empowered and effective teams, the company is raising $75 million dollars. This latest Series D funding has been made possible with and led by new investor and partner Generation Investment Management. Generation is a private investment management partnership company with head office in London. Its specialty is in sustainable investing. Generation believes in accelerating companies with products and services that contribute to a cleaner, healthier, fairer and safer society. Existing investors such as 8VC, Founders Fund, and Sam Altman, to mention a few, also participated in this funding round.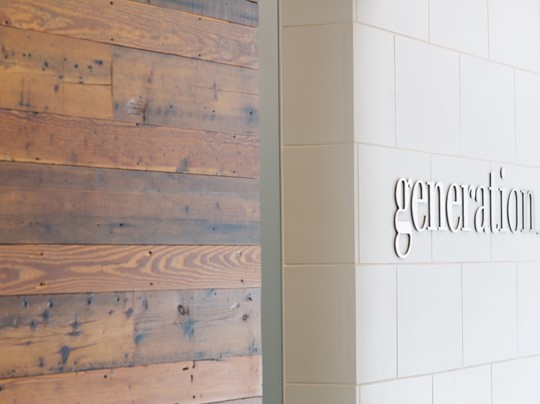 Asana: Then and Now
Asana was started by Dustin Moskovitz and Justin Rosenstein while they were working in Facebook. They were trying to address work coordination problems. An in-house work management system they built boosted team productivity. They then left Facebook to work full-time on their idea of a software that can help teams have transparency and accountability that brings faster results. Indeed, their idea and software application brought results. Six years after launch, they already have 30,000 paying customers. Among their customers are Uber, Autodesk, GE, The New York Times, and more.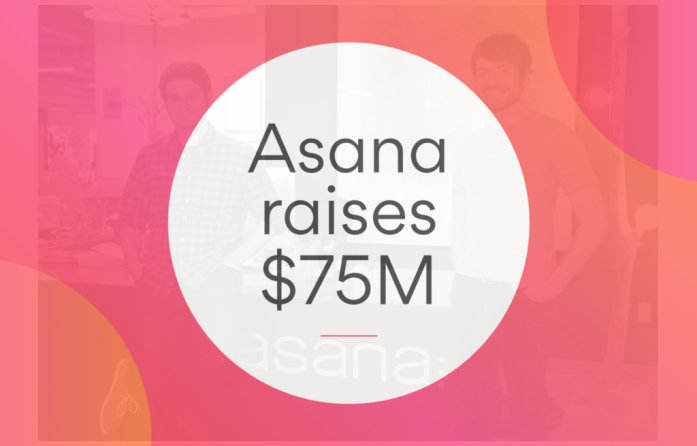 Growing Globally
Today, teams in 192 countries across industries are using the work management application. From small businesses to large enterprises, users are reporting an average of 45 percent faster completion and effectiveness in achieving their goals. And from a largely US-based customer base, the company now reports that 45 percent of their customer revenues are coming outside the US. Customers include Tesco, Sky, Danone, Chanel, and Trivago. Whale and Dolphin Conservation, a leading UK charity, recently stated through their CEO that more whales and dolphins are alive today because of how the application has helped their teams in their work.

Collaborative Work Management in the enterprise
Asana is helping countless teams in startups and SMBs achieve their goals faster and be as competitive as leading companies. The enterprise, as a larger business entity, is more complex. However, they also want the same thing, and more so to achieve the agility of smaller companies. The online collaborative work management application has allowed teams in the enterprise to easily self-organize, create collaborative workspaces, and simplify team-based work. In fact, large enterprise teams are now able to bring most of their strategic plans and objectives into projects and processes with the help of the software.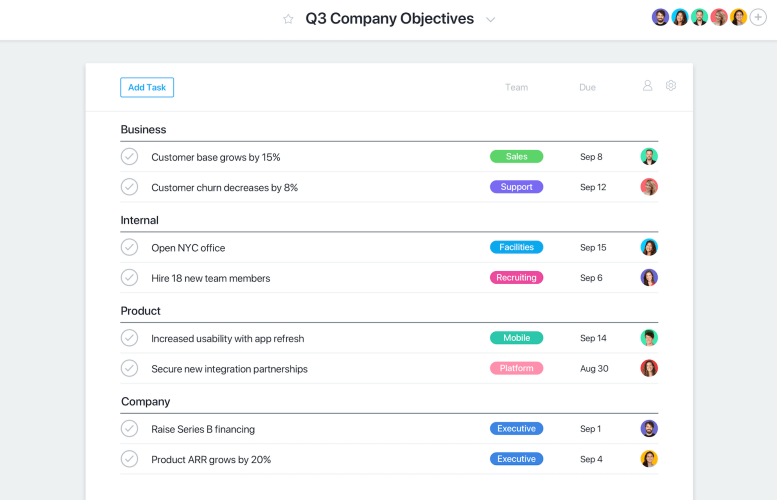 Building a more useful and reliable Asana
The founders of Asana stated that they will use the newly raised capital to build a better product. In truth, they know that teams and organizations around the world are relying on their software. This will help many accomplish their goals with less effort. Many new features have been released, and more are coming. They have also recently hired respected professionals to lead their departments. And as they grow their profitable business, they build it together with a great culture. This culture is critical to help them achieve their mission. For more information on the company's mission, partners, and other corporate and product announcements, visit also their Facebook, Twitter, LinkedIn, or YouTube page.