Asana is helping teams plan, track and manage projects the way the teams want it. Users can choose to view their team's work on lists, in a calendar, or using a Kanban board. For some teams and for some projects, visualizing work on a board is more effective. This is especially useful when members need to quickly see the overview, but also move tasks from one stage to the next. For a powerful extension to Asana, give our own tool Bridge24 for Asana a try, or access it on their Integration page.
Asana Kanban Boards
The ability to look at projects from different views is a powerful tool. Asana provides users several choices, including a Kanban board view. In fact, its Kanban application got the Editor's Choice award for Best Kanban Apps of 2018 from PC Magazine's December review. Now, Premium customers have access to 2 more features on their boards: custom fields and comment-only projects. These features have already been available for the list view. These allow users to quickly scan information, as well as restrict editing access on selected projects.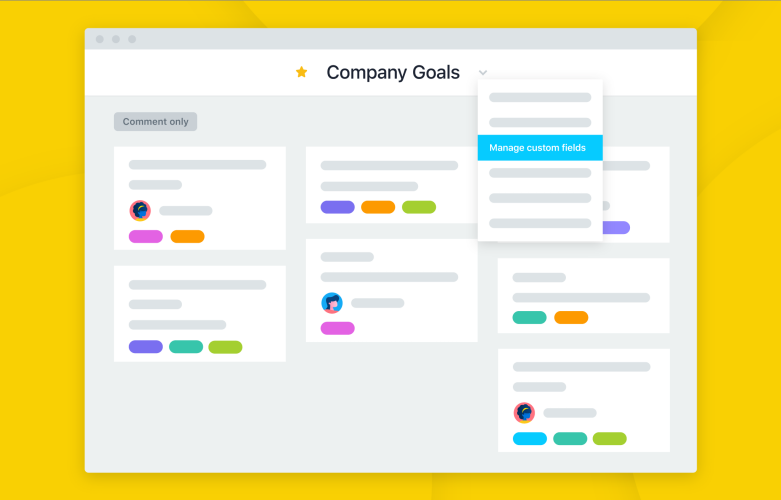 Custom Fields in Boards
Custom fields are simple but powerful tools to provide users a way to add and qualify information on work items. They are excellent for tracking tasks and other work because they can provide more information that can be tracked in a way that suits a specific project or workflow. Teams can use it to track progress and priorities. They now appear in tasks on boards. Thus, additional fields such as status, cost, or channel, can easily be seen. And users can quickly scan their boards and instantly see where their project stands, and where it needs to move.
How to add custom fields
To add custom fields in Asana boards, users should go to their project and then click the project header dropdown. From the context menu that appears, they should select 'Manage Custom Fields…' A popup window will display where they can add the new fields they want to add to the project, for example, priority or stage.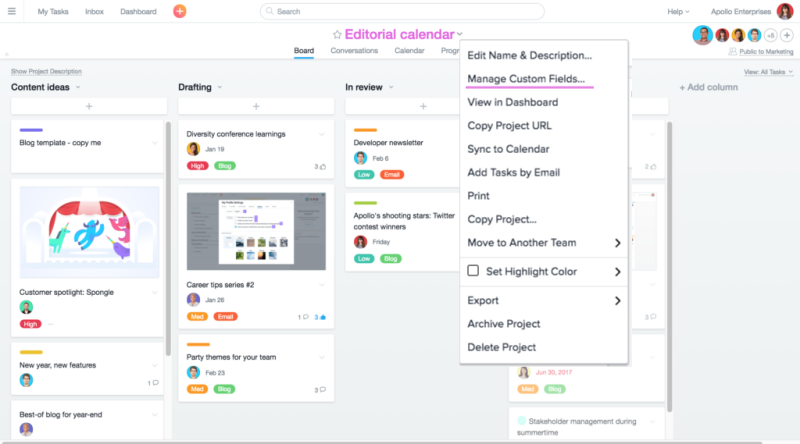 Comment-only Projects on Boards
Another new feature for Asana Premium customers is the ability to create a comment-only project on their boards. The PM application is a great platform for collaboration. However, there are cases when a board needs to be seen by many users, but should be edited only by a few. An example would be a company policy and procedure board. All the employees should have access to it, and can give input or ask questions, but not edit the main content. Other use cases for comment-only boards are those that show product roadmaps or launch plans. Therefore, people will have access to the information they need, but also without the risk of accidentally changing or deleting them.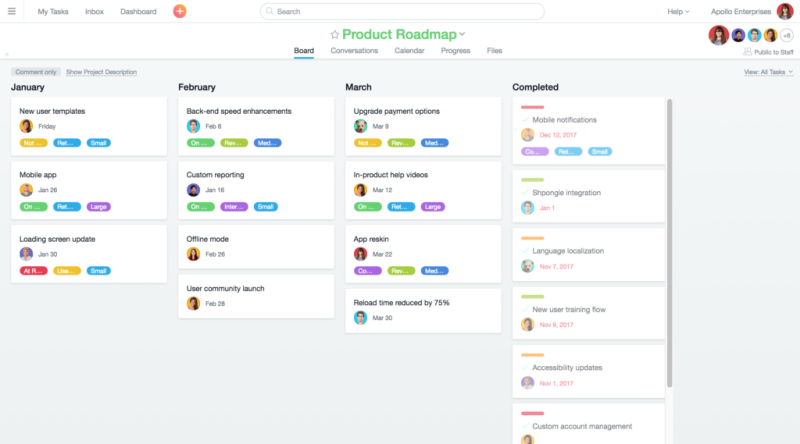 How to set projects as comment-only
Setting up a comment-only project on a board involves only a few steps. The user with the right project permission should click on the plus (+) sign on the top right corner of the project. A popup window will show that allows the user to manage Project Members and Access.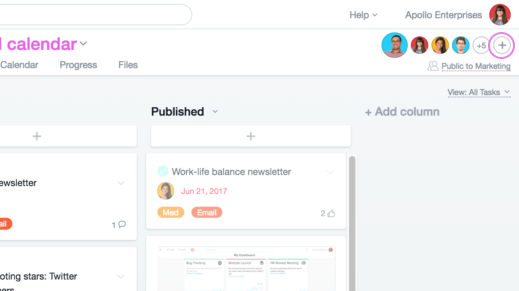 From there, they can choose the access setting for the project at the team level. They can also access the setting for each project member, and choose who can edit, and who can comment only.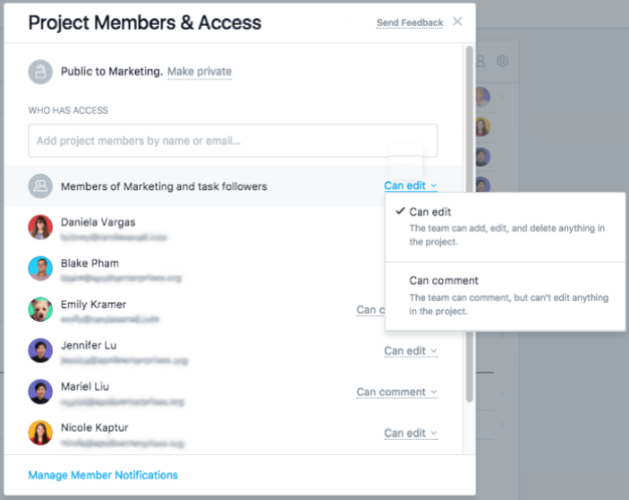 Easier Team Work Management in a Visual Way
Asana is continuously making improvements through new features for its users. It is also working on the functionality to convert a project on board to a list. To learn more about the latest board features and upcoming ones, see their Facebook, Twitter, LinkedIn or YouTube page.