Asana is a popular web-based project tracking and collaboration software. It has helped countless teams moved work forward with great results. Users are able to see who is doing what, so they are able to track projects from start to finish with clearly defined responsibilities. Transparent workflows, conversations and dashboards all help team members know the next step and arrive at their goals. Now, the ability to plan even more ahead is possible with Start Dates available to Asana Premium members. For a powerful extension to Asana, give our own tool Bridge24 for Asana a try, or access it on their Integration page.
Introducing Task Start Date
Asana announces the ability to add a start date to a task. The concept of a start date has been absent to this project management tool for some years. Most customers are more concerned in tracking projects and completing them by their due dates. However, as more teams and companies are signing up with Asana, some have relayed the importance of start dates in their workflow. Therefore, to help them be more proactive and avoid last minute scramble, the ability to add a start date to a task is now possible in the Premium plan. Start dates is visible on all tasks, including the Calendar View on mobile.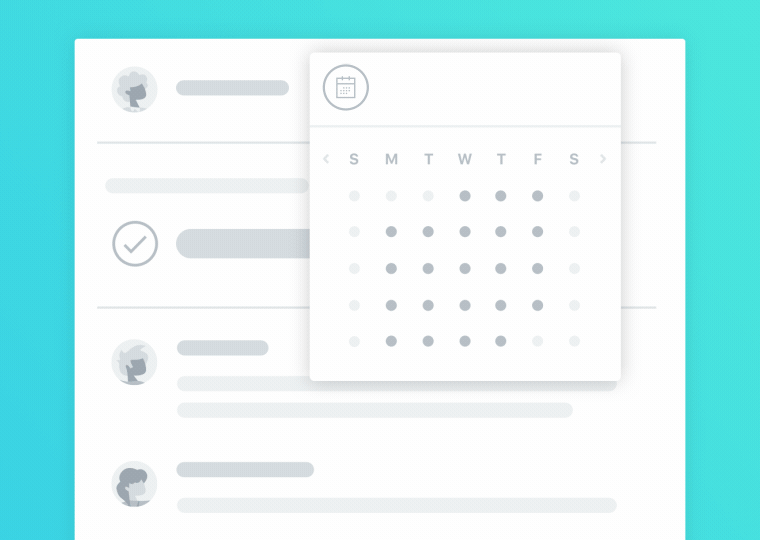 Sample Use Cases
Every business is unique, as well as the teams that handle the project. Even tasks are not all the same, and some need a start date just as importantly as a due date.
Editorial Calendar: In creating editorial calendars, adding a start date help ensures that there is ample time for reviews and edits. Making sure that work begins at a date well ahead gives a high possibility of publishing a refined and quality work at the designated time. The start date marks the kick-off and the due date informs the rest of the team of its publication date. Using subtasks can help organize the breakdown of the other activities such as writing, editing, reviewing and finally, publishing.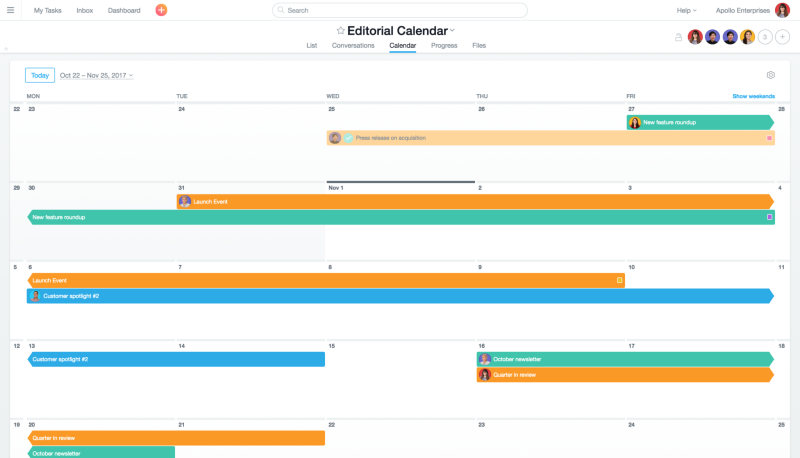 Food Delivery: Tiff's Treats is an online cookie delivery store in the Texas-Georgia area of the US. In times of holidays, such as coming Halloween, it is important for the business to set up projects in advance and ensure customer satisfaction. The ability to add start dates help them start their process and execute them to perfect completion, resulting in baked-to-order warm cookies that every customer hopes for.
Campaign Calendars: When creating social campaigns or launching ads, campaign calendars help teams monitor and measure their success. By adding start dates, they can see exactly what happens from start to finish. Also, they can easily adjust date ranges to fill gaps or avoid overlaps.
Client Services: Spotlight, a Kansas City analyst relations firm use Asana to plan interactions between their industry analysts and clients yearly. A start date in their tasks create better visibility, communication and collaboration. It improves their flexibility in handing their upcoming priorities.
How to add Start Dates
Adding a start date in Asana is done in a few simple steps. First, users should click on the calendar icon at the top on any task. As the calendar appears, they should select the Add Start Date link. They can next click on a date on the calendar, and also add a due date. Team members will receive an Inbox notification when tasks are ready to start. Consequently, they will also appear in the Today section of their My Tasks.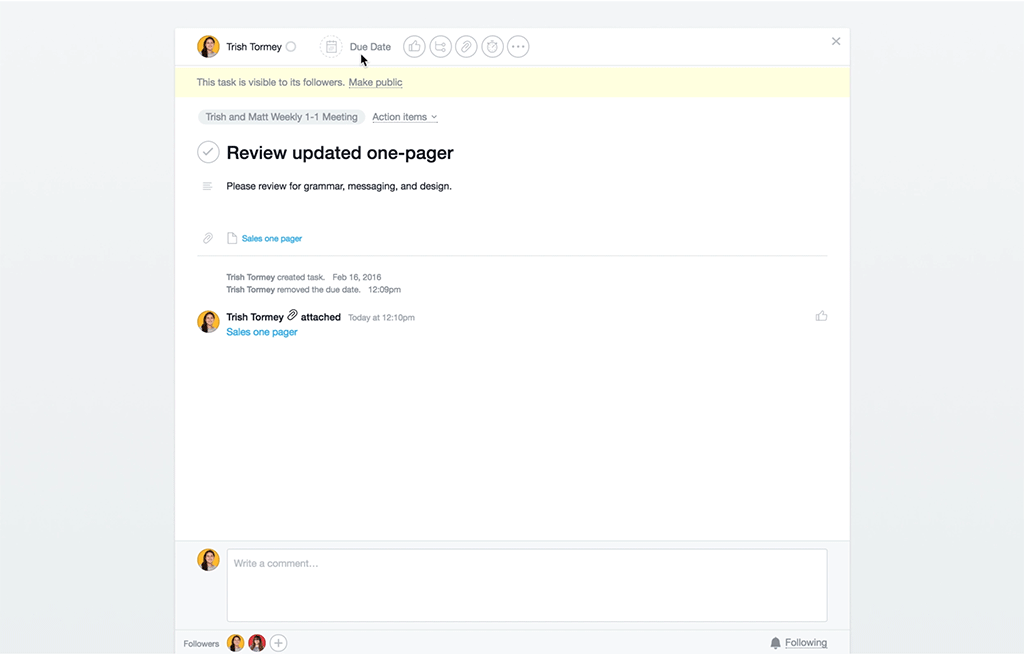 The new Calendar View on mobile
In addition to the announcement of the start date feature, a new Calendar View is also available for both iOS and Android devices. Moreover, start dates are also visible on tasks when using the native mobile apps. Users can easily see what work is happening today, the week or month. They can go to My Tasks and check any project on calendar view.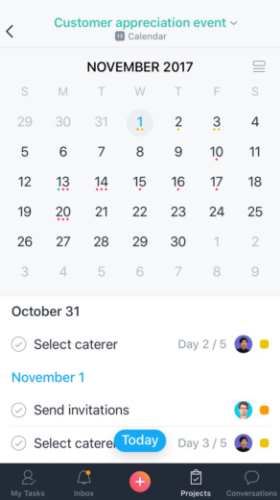 Clarity instead of Chaos
Asana is helping teams track their work to completion. Furthermore, it also makes sure they start on time to avoid last minute chaos. Start dates provide more clarity, so people know what to do by when. In turn, they deliver great work at the right pace. In the coming days, mobile users will also be able to edit start dates on tasks. To know more about the latest features and other announcements, visit Asana on Facebook, Twitter, LinkedIn or YouTube.