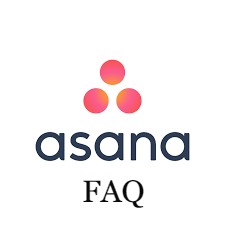 Project management is such a popular field today that software dedicated to it has been developed. Though complex tools, many of these have been designed with flexibility and ease of use in mind. Among these is Asana, the cloud-based collaboration software that many businesses of all sizes use for their projects. It provides its users with a virtual workspace where they can work together to complete their projects. Asana gives managers the power to create tasks and assign them to their members, accompanied by the tasks' due dates. Members can also ask questions or comment directly on these tasks and even add files to them. Users are notified about upcoming deadlines and the status of their tasks in their inbox.
Why use Asana for managing projects?
With the stiff competition of businesses across all industries, project management teams need to deliver quality output on time, every time. Asana helps with that through its features and capabilities. Here are some of the reasons why teams should use Asana.
Asana helps businesses prioritize. This is one of the software's strongest points that help businesses focus on being productive. As proof, Asana lets users label projects and tasks with the assignee's name and the due date for tracking. When users open their tasks, they know which ones need to be done first with just one look.
Asana allows integrations. No software is perfect which is why Asana allows third-party integrations to enhance its capabilities. For example, users can attach files to tasks from their Google Drive or Dropbox account without having to leave Asana.
Asana has great storage security. Asana respects and believes in every team's data security and confidentiality which is why it has storage security measures.
Asana is affordable. Asana caters to small and large-scale businesses and makes sure even the small ones can afford it. Thus, it offers a free plan for smaller teams that have a tight budget. This way, even they can afford their own project management software.
Even with Asana's flexibility and ease of use, there are still a lot of questions from many users. This is why this article compiles the different and most frequently asked questions to help answer some of these queries.
ASANA FAQs
Question 1: When someone leaves a company, can you replace the assignee on their tasks all at once?
Answer: Employee turnover is an inevitable part of any organization. Though the reasons for employees leaving their companies vary, there are a lot of advantages and disadvantages to this. One of them is reassigning their tasks to the replacement, especially if the employee had quite a number of tasks.
There are two simple ways of doing this which have been done by different users already.
Firstly, users need to search for all the tasks assigned to the employee who is leaving and grab them in groups of 50. Then, the user can change the assignee for this group at once.
Secondly, the admin can disable the status of the employee who is leaving and all his tasks go to a private project. Then, he goes into that project and reassigns groups of tasks to the replacement or distributes these to old members. If necessary, tasks in this project may be left here while waiting for a replacement or deleted altogether. The advantage of this is that only that particular employee's tasks are in the project which saves time from sorting.
Question 2: Is it possible to create a task reminder in Asana?
Answer: Due dates are always an essential part of every project and no team wants to miss any deadline. Technically, Asana does not have the feature to set a reminder with a specific timeframe to alert members of deadlines. However, a similar solution can be used by enabling Email Notifications. Doing so will set Asana to send daily emails that update the users with what needs focus for the day.
The email has two parts, the tasks due soon and the tasks recently assigned to the recipient. The former specifically updates on the tasks that are due within the next five days while the latter is about new tasks.
To activate Email Notifications, users can go to their My Inbox from the sidebar and click the three-dotted icon that expands the menu. Next, users can choose Email Notifications and check/uncheck the boxes.
Another possible way of creating a task reminder in Asana is through My Task. The feature reminds an assignee of an approaching deadline five days beforehand. My Task contains all the tasks assigned to a member, organized into four sections. On the left side of the screen, users can click My Task to see all tasks and mark them according to 'today', 'tomorrow', or 'later'.
Question 3: How to delete a dependency in the Timeline?
Answer: This is one of the issues encountered by many users of Asana which the developers are also aware of. Unfortunately, there is no straight way to delete a dependency, especially if the task it is dependent on is complete. To delete a dependency, users suggest finding the 'dependee' task and marking it as not complete. This will show the dependency header bar and the dependent task which can now be removed. Afterward, the task can be tagged as complete again. It's not convenient but it works.
Question 4: How many invites can I send to users with only comment rights?
Answer: When talking about comment-only rights, these members may write comments on tasks but are not allowed to edit them. This helps make sure that tasks are communicated clearly without the risk of them getting accidentally changed or edited. As to the question of how many invites can be sent to users with this right? The answer depends on the plan the team is subscribed to. For those using the free plan, the limit is 15 members regardless of the rights they have. Moreover, those on paid plans can send invites equal to the number of seats the plan accommodates. For example, if the plan allows 30 members, 30 invites can be sent regardless also of the rights they are given. For as long as they log in using an email with the organization's domain, they are counted as one.
Question 5: What are the differences between guests and team members in a Workspace?
Answer: This definitely needs answers, given that Asana only allows up to 15 members for every workspace with the free account. Members and guests have a slight difference in their rights in a workspace.
Members login using their corporate email. They can do a lot of things like the following:
Rename the workspace
Become the billing owner
Upgrade or downgrade the subscription to premium
Convert people to guests or members
Invite or remove members
On the other hand, guests do not log in using the corporate email and that makes them guests, not members. Aside from not being able to do the list above, they also have restricted access to all the projects. As guests, they can only see what the members or team wants them to see. This membership may be for clients, suppliers, and contractors.
Conclusion

There are so many features in Asana that need to be explored. The only way to do that is to join the forums and ask assistance from their customer support. Also, Asana's capabilities can be enhanced by integrating Bridge24 to it. This third-party integration bridges the reporting and exporting gap in Asana and promotes team productivity.