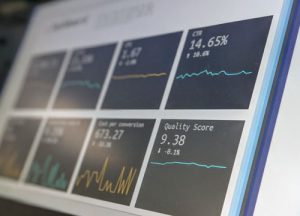 Asana is one of the popular project management software today that many teams use for managing their projects. It understands that large and small projects can get too complex which may lead to team inefficiency. Its ease of use, flexibility, and capabilities help make project management a lot easier. Founded by Dustin Moskovitz and Justin Rosenstein in 2008, Asana is suitable for both teams and individual users alike. This software is all about the automation of various processes, resulting in simplified workflows, saved time, and reduced errors.
Asana, the popular cloud-based software, lets its users create a virtual workspace where they can collaborate on projects. It is also a tool that can replace the email for making general announcements for the organization. Additionally, it can also be used as an instant-messaging tool for chats and informal correspondence. Its capabilities are varied, including allowing users to create tasks, assign them to specific members, and set their due dates. Users can also share documents and comment on tasks as part of a collaboration. All in all, Asana's target is to give project management teams with tools that help them become more productive.
Top 10 reporting integrations for Asana
Asana, with all its capabilities, is by itself flexible and note-worthy. However, its features can still be enhanced through numerous third-party integrations, especially for reporting. And while Asana continues to work on providing a more seamless project management experience, here are the top 10 reporting integrations for Asana.
1. Bridge24

Bridge24 fills Asana's reporting and exporting gap. It provides an alternative way of displaying Asana's tasks across more views such as board and calendar. It has the Power Grid that lets users view tasks across all projects. Users can also save custom views and export them to CSV for later use for reporting and importing. Additionally, Bridge24 also lets users make use of its charts like pie, horizontal and vertical, doughnut, and polar charts. This integration gives users the power to update tasks by changing task information like status and assignments. Also, the comments and attachments are automatically updated in Asana.
2. Grow

Grow boasts as a business intelligence dashboard that lets users track their numbers and status from their Asana projects. As it can be integrated into Asana, it provides users with visualization and reporting in real-time. With Grow, users can have additional insight as figures and visuals are displayed. Additionally, users can compare their project's data together with other information that comes from other sources. Grow helps teams understand where they need to focus their efforts through visual data, instead of just plain figures.
3. Weekdone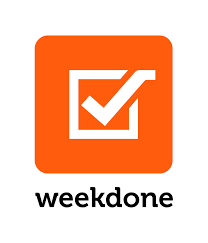 Weekdone is especially helpful in tracking and monitoring a team's daily, weekly, or monthly Asana performance. At one look, users are able to see task completion ratios, trends, and even closed and open tasks per person. This enables users to analyze and understand their Asana project data and have an overview of their productivity. Best of all, Weekdone is fully automated and delivered once every week.
4. Klipfolio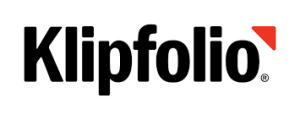 Klipfolio is a useful integration that is business dashboard software. It lets users bring together their data from various sources to have an improved view of their business. There are two ways to build a dashboard, namely the pre-built data requests and custom data requests. The first one lets users pull in metrics like project tasks while the second one allows users to specify the metrics and the period to be tracked.
5. Easy Insight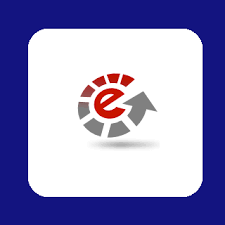 Easy Insight is an efficient software for reporting and analytics. It doesn't require any configuration or installation but still lets users view their dashboards easily and obtain reports. When integrated with Asana, users can immediately perform data reporting on their projects. Aside from covering milestones, to-do lists, and multiple projects, teams can also create charts and custom reports. Not only that, but it also provides users with pre-built reports for an easier start. Easy Insight allows cross-app reporting so that other sources and SaaS products can be viewed in one dashboard.
6. Screenful
Screenful lets users see the status of their Asana projects in a visual dashboard that is based on their Asana data. This, in turn, allows them to see longer-term trends in their industry. Also, Screenful is useful for tracking milestones and sprints, seeing individual tasks, and exploring metrics. Integrating Screenful into Asana lets teams decide on their priorities and identify the activities they are spending time on.
7. Hubstaff

Hubstaff is a time tracking app that can be integrated into Asana which has invoicing and reporting capabilities among others. It can track time that employees spend on their Asana tasks and accompany these with screenshots and activity levels. Additionally, Hubstaff also has app/URL tracking and location-tracking with GPS and geofences. This allows users to track their team members and know where they are working and what they are working on.
8. TimeCamp

TimeCamp is the tool teams can use if they want to track time of any project without leaving Asana. This integration imports assignments and arranges them in a way that is similar to how they were arranged in Asana. As it enables users to log minutes or hours of tasks, subtasks, or project, it lets them determine how much time they actually spent on these activities. With TimeCamp, billing customers is no longer a hassle but an accurate activity each and every time.
9. Toggl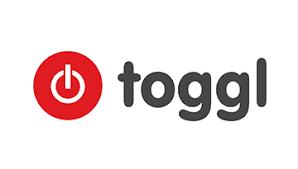 Toggl lets teams get detailed insights about how much time a project takes to help them optimize their work. It works by letting users import their projects and users from Asana to Toggl. Teams can add the additional Toggl Button Chrome extension which seamlessly integrates into the Asana interface. This makes it possible for users to track their time on Asana.
10. Asana2Go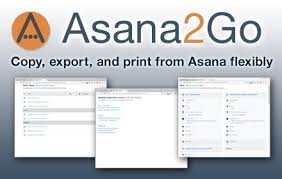 Asana2Go is definitely a useful integration for reporting and exporting data. When teams need to get content out of Asana or view it differently, Asana2Go is the go-to app. It allows users to print, copy, and export tasks and subtasks and have them in default formats. Otherwise, users can also opt to create their own format in Markdown or HTML. Best of all, Asana2Go works with both the free and Premium Asana accounts.
Conclusion
Asana is a great tool for project management and collaboration. However, because of its wide array of features, some capabilities are compromised. With these integrations, these gaps are more than compensated for. Users and teams only need to know exactly what they need and choose from these integrations and more.