Asana is a project management tool that helps teams track their work and make sure it moves to the right direction. As a work platform, it is also a great application for organizing project and company data to make it easy for everyone to do things in the most efficient and effective way. Very recently, it introduced a new feature Custom Templates for Asana Premium members. Those on the Free plan can easily upgrade to Premium plans. For a powerful extension to Asana, try out our own tool Bridge24 for Asana.
Custom Templates: What are they for?
Asana Custom Templates promote the idea of time-saving. Teams do not have to reinvent the wheel, to start from the very beginning, every time they initiate a new project. Indeed, teams who have been doing common processes for a number of times may have already figured out what works and what do not. Therefore, it is not necessary to always set things up from the very start. They can create a custom template where their team or another can use as a jump-off point. Custom templates can be used to follow a common set of activites, such as the onboarding of a new employee, the launch of an ad campaign, recruitment using a set of interview questions, and creating a product checklist, among others.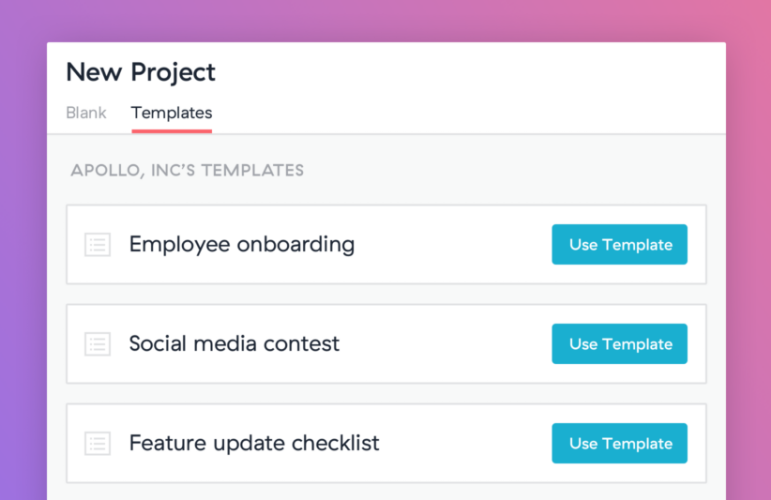 How to Create a Custom Template
A Custom Template can come from a successful project. To create this template, users can create a project and set it up similarly like the most successful project they have done in the past. This means preserving all the elements of that project that went really well while deleting all that did not go too well. After the project has been set up, they can click on the project header, and select Save as a Template from the dropdown. From here on then, a custom template will be available where users can start their new project with.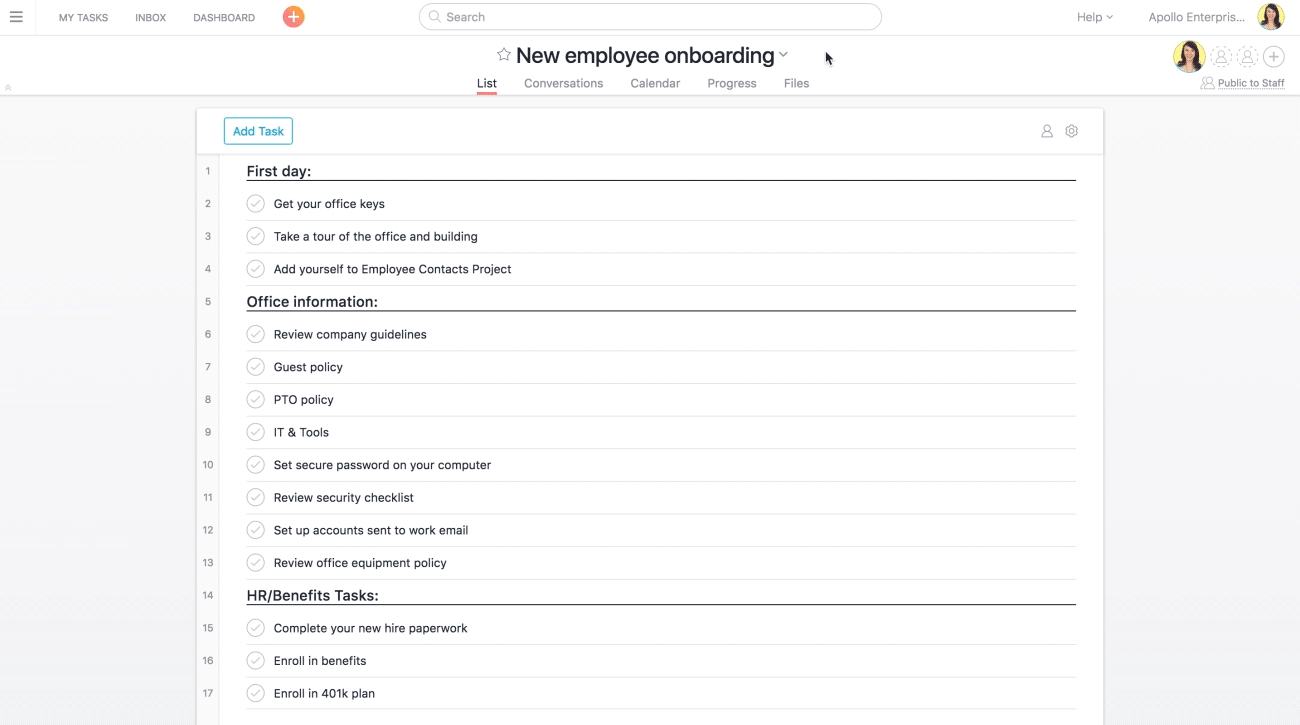 How to Create a Project from a Custom Template
Asana users can start a project more confidently and consistently when they create their new project from a custom template. This will only take a few steps. The first step is to click the orange plus sign (+) on the top bar for a quick add function. Then select Project. They can also click next to the team's projects in the side bar.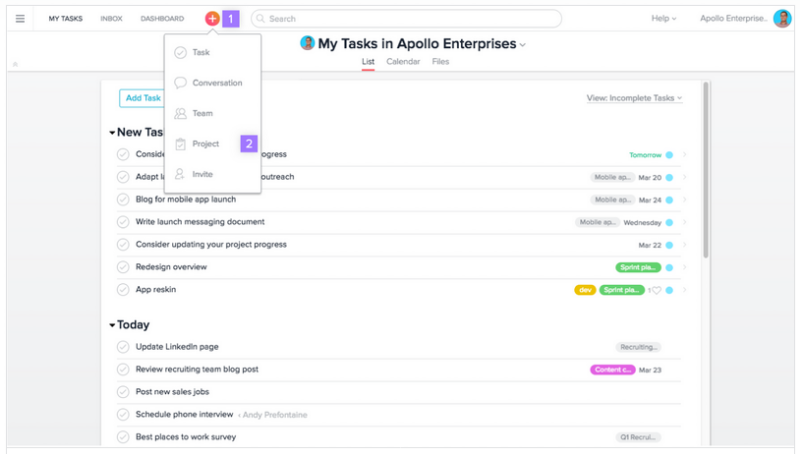 The next step is to select the Templates tab on the new project screen. The available custom templates will be listed and organized by team. Then, select the Use Template button to create a project from that custom template. Afterwards, users can name their project and choose which team it should live in. They can also set privacy settings, and copy (or not) its followers.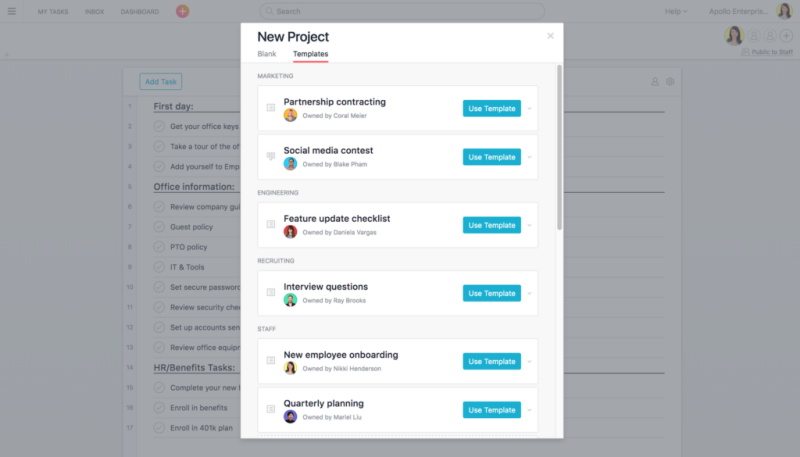 A Customer Testimonial
It is not only easy, but greatly beneficial to use custom templates. This has been the experience of Asana's customer Eko. Director of production Melanie states that an Eko project averages over 100 tasks, but can reach up to 300. Their timeline also varies from a few weeks to months. Custom templates help them set up their projects quickly and correctly. They have created templates for their development and production processes, and they launch smoothly. Moreover, it is easy for team members to substitute for each other when a member goes on vacation.

Perfect It, Share It, then Repeat
Asana helps teams save valuable time and money with custom templates. Users are able to maintain consistency in their projects, and spend more time for creativity. Teams can reach their project goals faster. They can then share their success with the rest of the organization, and so on and so forth. To learn more about the latest features, work tips, and other announcements, visit Asana also on Facebook, Twitter, LinkedIn, and YouTube.