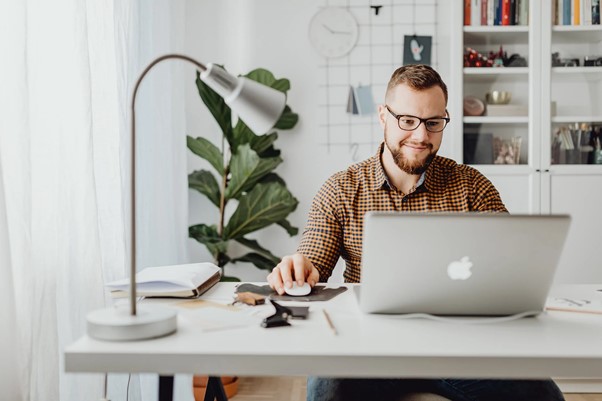 Influencer marketing campaigns are becoming more popular every day, and more companies are investing in this promotion direction. Benchmark Report suggests that the Influencer Marketing Industry grew to approximately $13.8 billion in 2021.
However, in order for the influencer campaigns to bring tangible results for your business, you need to closely monitor, manage, and gauge the success of your endeavor.
Not only do you need to have particular systems in place that give you insight into the influencer campaign's performance, but you also need to employ tried-and-true task management software to help you better organize your work.
What Is an Influencer Marketing Campaign?
Influencer marketing is a type of marketing that involves cooperating with thought-leaders (known as influencers) who have a large base of followers with the aim of endorsing a service or a product. This marketing direction is particularly compelling thanks to the high amount of trust and following that social media influencers have gathered over the years.
Why Is It Important to Manage Influencer Marketing Campaigns?
Influencer marketing campaigns, like any other campaigns for that matter, require thorough preparation and assessment strategies established from the get-go. And you really want to invest in the most productive software on the market to make sure you and your team are monitoring your campaign's most essential metrics in the most efficient way possible.
So let's find out why managing influencer marketing campaigns is so important.
The first and foremost reason is that it's unreasonable to leave things unmonitored when it comes to any marketing campaign.
Influencers are the people who perform the job for you, and in this sense, they are working for you on a contractual basis. Therefore, you need to have clear goals in mind to understand whether the influencer in question is bringing positive results for your business or not, just like with any other job you outsource.
That said, this brings us to the next point: you need clear proof that the influencer's efforts are effective. As a marketer, you are obliged to report to your management about the campaign's performance. Budget money needs to be carefully distributed, and therefore, if you have already paid for the services of an influencer, you need to ensure they meet all your standards.
You want to make sure that you have involved all the right people and teams in the process. Thus, establishing clear channels for managing influencer marketing campaigns is crucial to the overall success of an endeavor.
6 Steps to Effectively Manage Influencer Marketing Campaigns
In order to create a truly efficient influencer marketing campaign, you need to clearly understand the intricate process that's behind any successful undertaking. This involves the following steps:
Organize the workflow. Before diving into the process itself, you need to strategize your workflow. Think of the main goals of the campaign and create hypotheses that will give you a better understanding of which results you're expecting from a campaign.
Determine KPIs. Now that you have concrete goals in mind, you need to establish key performance indicators that you will be monitoring throughout the campaign.
Open access to teams. Make sure that all the competent people are involved in the process. That may involve your marketing team, copywriters, designers, project managers, etc.
Create content. Now, one of the most important things here is the content that actually goes along with the marketing campaigns. Influencers are definitely creative enough to pitch you some ideas, but you would probably want to have a tight grip on what kind of content is distributed while presenting your services to your target audience. Make sure your content development is on-topic, on-brand, and on-tone.
Calculate your key metrics. This can involve measuring your engagement as well as conversion rate to make sure you're on the right track.
Measure ROI. Now it's time to make sure all your investments paid off. For that reason, keep an eye on return on investment numbers.
Task Management Software Can Facilitate Your Influencer Marketing Campaign Management
Now, in order for all the aforementioned steps to work properly, you need to use a tried-and-true task management platform that will make everything easy for you and your team.
Let's take Trello as an example of an easy and user-friendly platform.
The process of managing tasks in Trello is extremely straightforward. Here's how it's organized:
Trello lets you add an entire team to a group, so you don't have to go out of your way inviting everyone individually.
You can use a bunch of different columns to facilitate the process: Pending, Assigned, In Progress, Copy Edit, Peer Review, SEOfy, Format Check, Published on Fixate, Complete, and Published on Social. So, with the help of these columns, you can see exactly at what stage your project is right now.
Each social or blog post can have its own card, and that offers you a simple solution for structuring your work.
Once one of the contributors sees the topic that they want to weigh in on, they can express interest by commenting on the card. You can also assign a specific contributor to each topic you have.
Once the assignment on the card is completed, you just move the card to a review section, and the person responsible for the project will either accept it as it is or will send it back to the contributor.
As you can see, task management software offers a whole bunch of tools to facilitate your work with social media campaigns in general and influencer campaigns in particular.
We also recommend that you try out Asana, Basecamp, or AceProject to compare and make an informed decision about the most suitable platform for you and your team.
Conclusion
Managing marketing campaigns is quite easy when you follow all the stages of the process with maximum dedication to a great final result. What's more, for you to have fun while managing a marketing campaign, you would probably want to find the most straightforward and easy-to-manage software as it will facilitate work within your team.
So choose wisely and have an absolute delight managing your influencer marketing campaigns!
---