Asana is an online productivity software that allows users to track work and manage projects. It provides project visibility, enabling all involved in the project to easily see progress through its system of tasks, dashboards, and conversations. The software redesigned and relaunched itself in 2015 to provide users a simpler and clearer experience. Indeed, the work environment and business landscape continue to change. Therefore, productivity tools like Asana also have to transform themselves to remain relevant to users who also have business needs that are growing more complex and comprehensive.
Why people are not happy with Asana
Asana has become a very popular software especially in the US. Many technology companies and startups, as well as NGOs, find the software very useful in their day-to-day work. Nevertheless, what works for one company is not a guarantee that it will work for every company. On the one hand, some companies in the professional services cannot find essential time and expense tracking features. On the other hand, some users are simply too distracted and overwhelmed by the number of notifications they get. Also, users who want a more visual display and control of data are not satisfied with what is available.
The Top 4 Alternatives
Nowadays, the market space for solutions to different business and technology problems is full of choices. For users who are mostly satisfied with what is presently available in Asana but requires a little more degree of control, a simple add-on can be the solution. We recommend Bridge24 for Asana, an add-on that dynamically connects to the main application and syncs in real-time. It provides better data control and more powerful views. Another solution is to look for a software alternative that would better cater to the business and effectively cover the processes. We present here our top 4 list.
AceProject

AceProject is a free project management software that can easily scale with a growing business. It has core task management and project tracking features. It also has smart tools like recurring tasks, an interactive Gantt chart, and reusable project templates. Furthermore, it has time management features such as timesheets, a built-in time clock, automated time approval and customizable time reports. For professional services firms and digital agencies, its expense tracking features ensure that the business remains profitable. AceProject is a very flexible software that allows users to export their data into Excel or CSV, has available mobile apps and API interface also.
AceProject website | Read our AceProject review
GanttPRO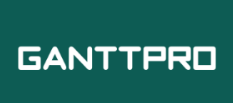 GanttPRO is an intuitive Gantt chart software that easily covers the needs of single users and teams. It offers smooth task management and progress tracking along a Gantt chart timeline – one of the best ways to visualize a project. Furthermore, the tool perfectly serves for resource management, cost management, team collaboration, and time tracking. The ready-made templates will be a good start for managers from different spheres: software development, construction, marketing, manufacturing, retail, event planning, and many more. GanttPRO offers flexibility if there is the need to change the view: besides Gantt charts, there is a board view. Also, the software allows project participants to present their charts to unregistered users via public links and export them in PDF, PNG, and Excel formats.
Basecamp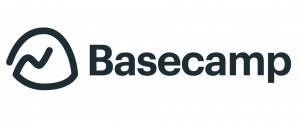 Basecamp is a project management and collaboration software with a simple and straightforward pricing. And pricing is not the only thing simple in Basecamp 3, the latest version. The software with a nice interface is primarily a central space that allows users to organize work. The software helps users to become more efficient by providing alternatives to activities that can waste more of their time. Companies are able to organize their organization, teams, and projects with full accountability, better project visibility and unhampered ways of communicating with any team member or partner.
Basecamp website | Read our Basecamp review
Trello

Trello is a popular workflow and project tracking software that is also free. It is a system of boards, lists and cards based on the principle of a Kanban board. Users can easily create projects, organize and prioritize tasks, and track its progress. Collaboration is easy in Trello as users can post comments and other details in cards. It also has powerful integration that allows users to tailor their solutions to better fit to their requirements. It is a very flexible application that different teams and departments across industries can use.
Trello website | Read our Trello review
Conclusion
Asana continues to gain popularity as a project tracking and collaboration software. It is continuing to release features that are requested by and relevant to many of its customers, such as custom fields. It remains to be a favorite of fast-growing companies and startups, perhaps due to its history and experience. The market may seem crowded in the PM software space. However, every business or organization has unique goals, processes, resources and requirements. Thus, one tool can never be the solution for all. In that case, we suggest looking at our top 3 alternatives. You can also take a look at this article: Top 3 Software Alternatives to Asana